Healthy Kids Smoothie Shaker: Pink
Check out our NEW Healthy Kids Pink Shaker!
Our Healthy Kids Smoothie Shakers contain a clever shaker ball that helps dissolve the Healthy Kids Smoothie Mix, leaving your smoothie the perfect texture! Now your kids will stop using your Healthy Mummy Smoothie Shaker as they have one of their own.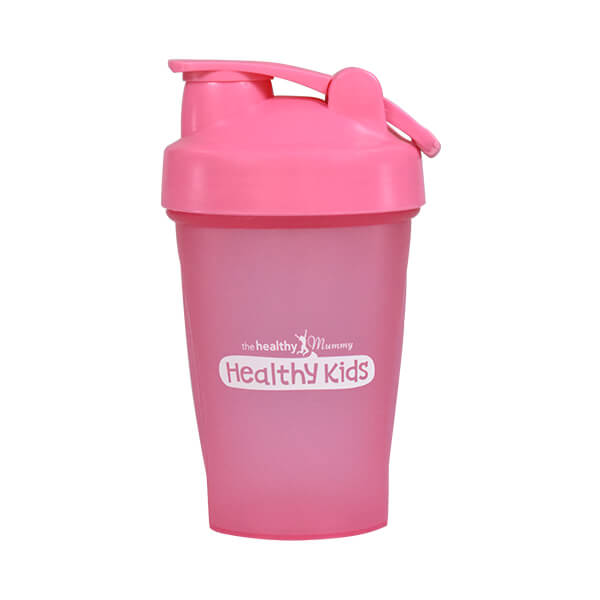 Our Kids Smoothie Shakers can hold 400ml, are BPA FREE and have a cool grip panel so won't slip out of little hands.
Please note – Logo not suitable for dishwasher