A Customisable Postpartum Program from home
Developed by experts. Postpartum safe exercises, recipes and 24/7 support so you can get back to what you love.
– Pelvic floor & baby wearing exercises
– Postpartum core strength recovery
– Nutritionally balanced meal plans
– 24/7 Support from our motherhood community
What's included?
postpartum safe NUTRITION
Customised weekly meal plans, which can be tailored to dietary requirements
postnatal safe MOVEMENT
Low impact workouts guided by personal trainers which you can do at home
24/7 SUPPORT
24/7 support and motivation in our private support group of over 260,000 other mums
POSTpartum & BEYOND
A program that grows with you; customise dietary requirements & exercises to suit you
TRACKING TOOLs
Stay on track with hydration and nutrition with tracking tools
MEntal WellbEing
Guided meditations, podcasts & MindStrong program to support your mental wellbeing
Recover strong. Get back to doing what you love.
The Healthy Mummy is the only health and weight loss program designed specifically for mums, by mums!
Note: Please seek clearance from your doctor before commencing new programs during your postpartum journey.
Proudly supporting mums to feel happier and confident
Mums just like you are getting back to doing what they love. You can do it, too (and it's easy!)
I have never looked back and for the first time in my adult life have a healthy BMI
For the first time, I can ever remember my goal for the new year ISN'T to lose weight!
I wanted to be a role model for my son and the happy, healthy mum I knew I could be
My journey has been low and steady, I am now happy, confident and full of energy!
Do you know what's better than any number on the scales? Confidence!
It is not just another fad diet, but a lifestyle which is sustainable in the long run
I'm just generally happier and my mental health is better too, from the inside out
I feel like me again. Confident, happy & energetic
 I have found a balance between eating right, moving my body & confidence
All the hard work is paying off. If I can do it with two young kids then so can you!
I was so worried that I'd never get my pre-baby bod back but here I am
"I am forever grateful for the Healthy Mummy as it has really helped me love myself, love my body, love what my body has achieved and what it continues to achieve throughout my postpartum journey".
"The Healthy Mummy is a lifestyle change, you learn to make healthy choices, replace bad with good and do what is best for your body, it is that simple."
Low impact, mindful movement
Meet The Healthy Mummy Trainers
POSTNATAL HIIT PROGRAM TO RECOVER STRONG
BABY WEARING WORKOUTS FOR FULL BODY MOVEMENT
Fitness in The Healthy Mummy App
Connect with a community of Aussie mums
You're not alone. Get connected with thousands of mums all with similar struggles, triumphs and goals from prenatal, pregnancy, postpartum stages and beyond.
Developed & Approved by Experts ✅
Workout at home with bub
Fully body workout for powerful results
Open to all fitness levels
28 Day Power Yoga Program
Get flexible
Regain core strength & improve your posture
Connect your mind & body
Low Impact and beginner friendly
Total body workout
Core strength recovery
Dr, Nutritionist & Weight Loss Behaviour Expert
Experienced nutritionist
Expert knowledge of eating behaviours & cues
Helps create recipes on the 28 Day Weight Loss Challenge
An experienced naturopath
Specialised in nutritional medicine
Helps create recipes on the 28 Day Weight Loss Challenge
A clinical nutritionist who specialises in nutrition for weight loss
Provides nutritional expertise for our 28 Day Weight Loss Challenge
"The website and emails provide much needed and timely encouragement and education"
International Board Certified Lactation Consultant
"Sensible and breastfeeding friendly with great information and balanced nutrition plans. There is no pressure to push yourself beyond your individual limits: instead, the emphasis is on a healthy recovery"
MEALS, PLANNED. SHOPPING LIST, SORTED.
Low cost, simple recipes.
We plan your meals so you don't have to. They're quick & easy to prepare, nutritionally balanced and fully customisable to your dietary requirements and preferences.
431 cal taco nourish bowl
239 Cal Vanilla Berry Tart
354 Cal Hidden Veggie Hamburgers
148 Cal Superfood Rocky Road
397 cal Loaded Sweet Potato Fries
198 Cal FROZEN Mango Bars
411 Cal BBQ Chicken with Mexican Salad
228 cal New York Baked Cheesecake
400 cal Tortellini with Sun-Dried Tomatoes
317 Cal Raw Chocolate Tart
390 cal Greek Chicken Tray Bake
Frequently Asked Questions
This is a personal decision for each mum, and for some mums this is after 12 months, and for others a lot sooner. Even if you are desperate to lose your weight, we recommend not starting to think about weight loss for at least 8 weeks post-birth as life is hectic enough with a newborn! And we always recommend talking to your Doctor before doing any kind of exercise and changing your diet. But if you are wanting to start having The Healthy Mummy Smoothies from birth that is also fine, they are a great nutritional product, just don't put pressure on yourself to lose weight too soon.
The Healthy Mummy postpartum program is all apart of our wholistic 28 Day Challenge and Healthy Mummy App. In the App, you can customise your program to suit you. Here's how to set up your 28 Day Challenge experience as a new mummy:

– Fitness: Select from our range of postnatal HIIT workouts, low impact yoga routines, or baby wearing workouts

– Meals: follow along with the current Challenge meal plan theme, or choose from any previous theme. You can also customise your meal plan to your dietary requirements, or targeted goals such as by selecting Hormone Balancing, Keto, Budget Saver or any of. the amazing custom options.

– Tracking: use the tracking features to monitor your water intake, macros, weight and more, to track your progress and meet your goals

– Wellbeing: follow the MindStrong program, meditations and podcast episodes to nourish your mental wellbeing

The great thing about The Healthy Mummy 28 Day Challenge, is it can be customised to your liking, and grow with you throughout your motherhood journey. When you're ready to progress, you can choose from higher impact workouts, set new goals, and get back to doing what you love!
Everything you need, in one easy to use app to make your recovery journey simpler. Including:

– Database of 600+ trainer-led workout you can do from home, including prenatal safe HIIT workouts, baby wearing workouts, pelvic floor and core recovery and more.

– Database of 6,000+ recipes you can search by ingredient

– Weekly meal plans customisable to your dietary needs and goals, with organised shopping lists

– Access to The Healthy Mummy private support group on Facebook, for 24/7 support from Motivating Mums (long time group members with a wealth of knowledge and experience), and a safe, supportive and monitored community

– Tracking tools for staying hydrated, balancing your macros, monitoring your BMI and more

– Mental wellbeing podcasts, guided meditations and MinStrong program, to support mind, body and soul
You can choose healthy meals that include budget-friendly ingredients, and you can make sure you're always ready with something to eat before you're hungry. This is where we come in! We plan out the meals for you on our 28 Day Weight Loss Challenge so you don't have to!
Starting a new journey can be a daunting experience, especially if you are planning on making some serious lifestyle changes.

Whilst it may initially feel a little overwhelming, breaking it all down into easy-to-follow steps will make the process so much easier.
Yes, you can cancel your monthly, 6 monthly, or annual Healthy Mummy membership at any time. You will continue to have access to the Healthy Mummy App for the remainder of the period you have paid for.
Each new weight loss Challenge starts monthly on a Monday. If you miss the start date, don't worry! You can join the Challenge at any time and access all the recipes and meal plans just like everybody else.
Yes you sure can!

If you tap on Food in the Healthy Mummy App, you can then select to view your Meal Plan in Daily or Weekly format.

Select which suits you the best, and scroll down to the Print option. This will convert the meal plan into a PDF format, ready to be sent to your printer.
Resources to get you started
A realistic guide to postnatal weight loss
Our guide on what's realistic for new mums; setting realistic goals + when to start
5 things I wish I knew about postpartum body image
Real mum, Denise Tahuri shares her experience
Looking after your pelvic floor
It can take 3+ months for these important muscles to redevelop their strength post-baby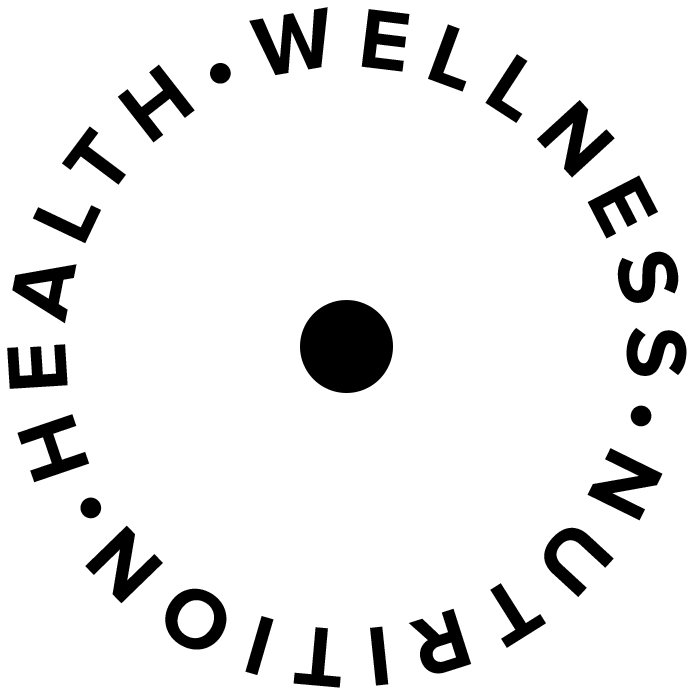 Real Mums,
Real Results
Lose 4 – 6kgs in 28 days!
28 days to improved health, fitness and body confidence – it's simple and it works