What's in the pack?
The Healthy Mummy shopping list pad is PERFECT for planning your weekly shop. The magnet on the back means you can easily stick it to your fridge and add to it anytime!
Once you have run out of pages, you can download more from The Healthy Mummy website.
25 pages
Magnet on the back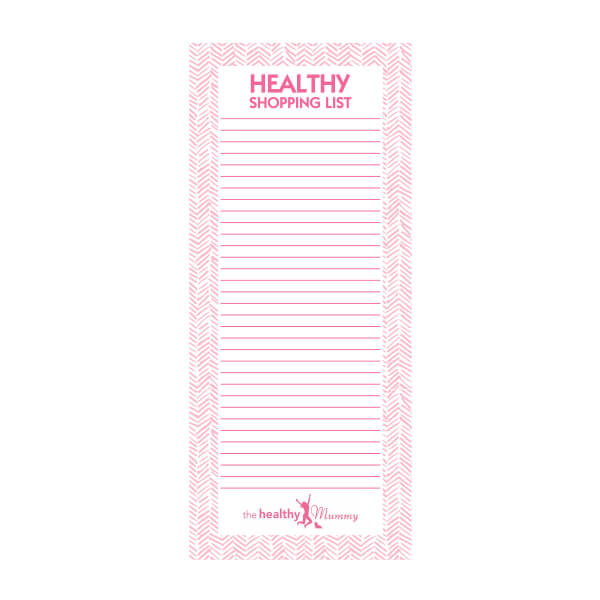 The Healthy Mummy day planner is a brilliant tool to get on top of your life in 2018. The planner features a to do list, space for planning your food intake, exercise and water intake.
Once you have run out of pages, you can download more from The Healthy Mummy website.
25 pages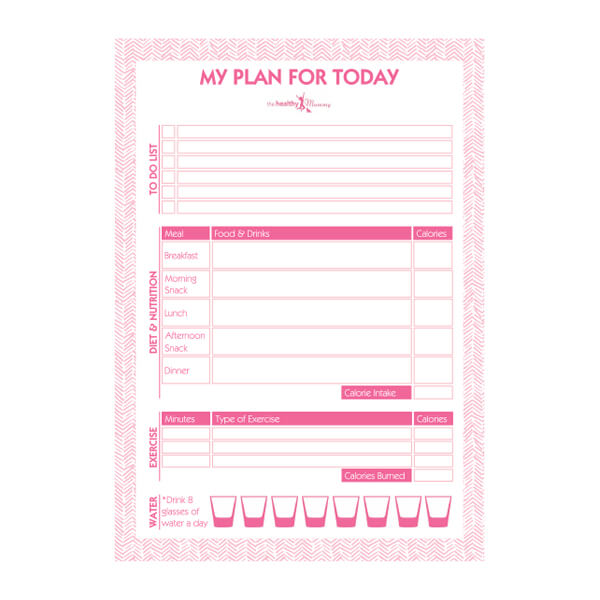 The Healthy Mummy portion plates are an excellent tool to ensure that you are eating a healthy and balanced diet. It has 3 sections, one for veg & salad (½ plate), one for protein (¼ plate) and one for carbohydrates (¼ plate). The portion plate is super easy to use, simply place the mould on your plate and fill each section based on The Healthy Mummy eating plan.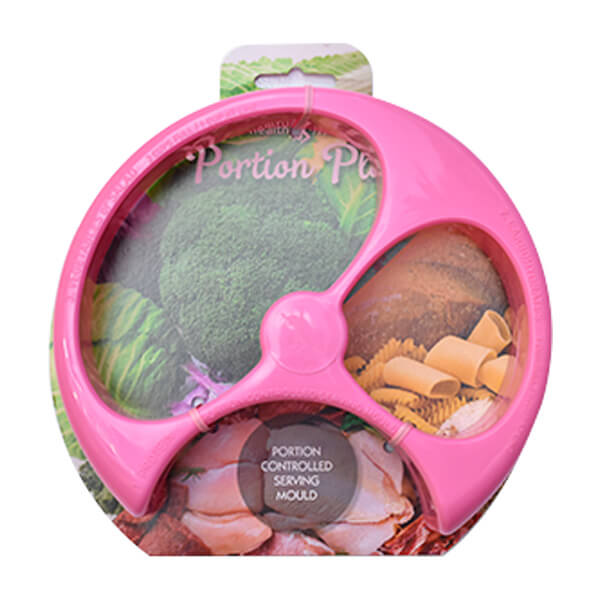 The Healthy Mummy 2018 Weight Loss Guide 
With the beginning of a new year it's a great time to assess and plan what you want to achieve for the year ahead in all areas of your life. Health and fitness are such important parts of a happy lifestyle and as busy mums it can be too easy for us to put these last in our lives.
To ensure you are putting yourself and your health and fitness first, to be a happy, healthy mummy, we've put together this mini guide with all the key info and tips you need to plan and reach your health goals for 2018.
The guide includes step by step info, yummy, family friendly recipes, and easy to achieve workouts to get you pumped and on your way to reaching your healthy lifestyle goals for the year ahead.
Remember to take things slowly and don't put too much pressure on yourself to achieve your goals in a hurry. Just making a few small changes each day and regularly choosing healthy options with your eating and exercise, will help you reach the healthy lifestyle that's right for you.
We're excited you're taking the steps to make 2018 your healthiest and happiest yet!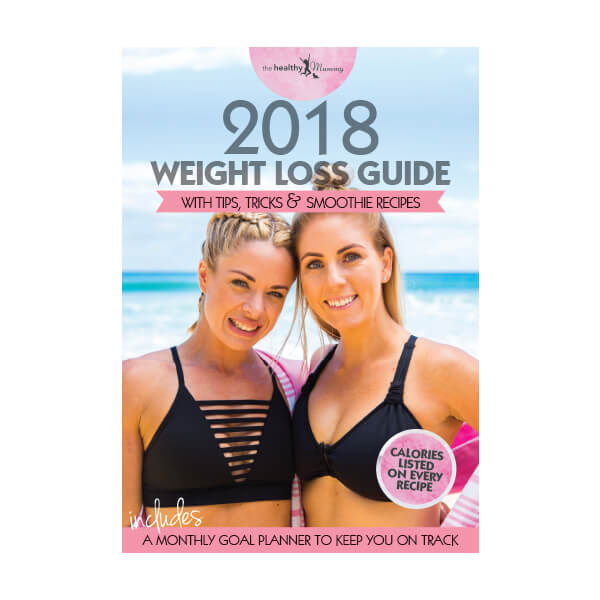 Healthy Mummy Smoothie - Choose x2 from our 8 delicious flavours
Our meal-replacement Smoothies have been formulated by leading nutritionists to be the perfect companion to a busy mum's life. Choose the flavour to be included in your box. The smoothies have no added fructose and contain no artificial colours or preservatives. They are high in protein and fibre and are recommended by 9/10 mums PLUS they are DELICIOUS. They are also Australian made in Byron Bay!