Princess Pack
The Princess Pack includes: 
x1 Healthy Mummy Smoothie of your choice
x1 Super Greens
x1 Protein Powder
x1 Drinking Chocolate
x1 TUMMY Supplement
x1 Healthy Kids Smoothie
Choose x1 Healthy Mummy Smoothie
Our meal-replacement weight loss smoothies have been formulated by leading nutritionists to be the perfect companion to a busy mum's life when trying to lose weight. They're breastfeeding-friendly.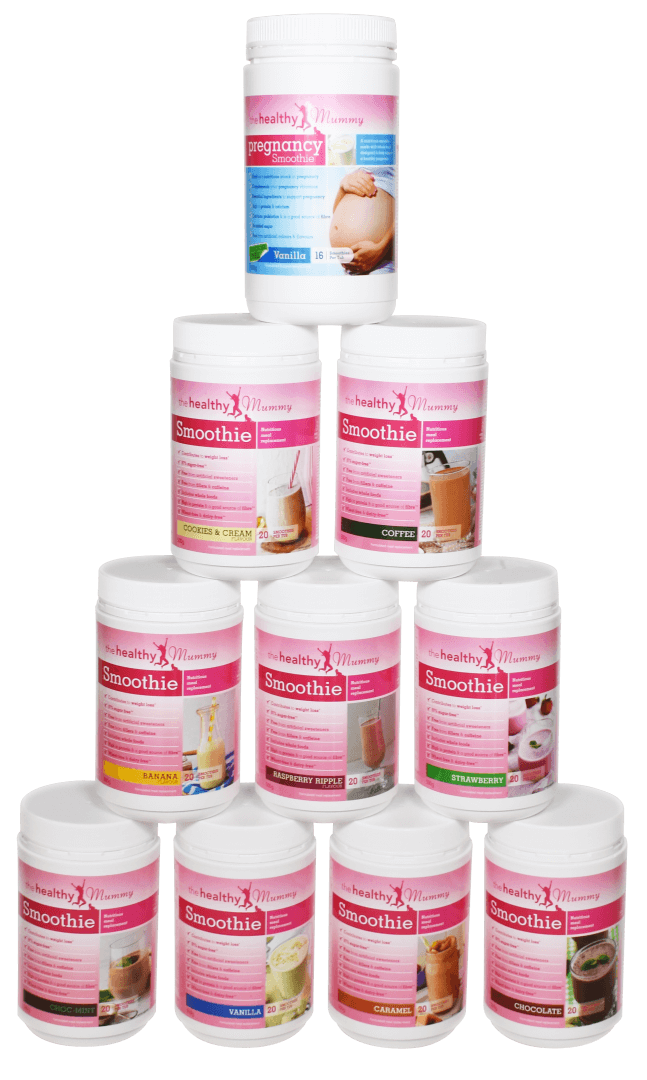 20 serves per 500g tub.
Available Flavours: Chocolate, Vanilla, Caramel, Coffee, Choc-Mint, Banana, Strawberry, Cookies & Cream, Salted Caramel and Raspberry Ripple .
We also have Pregnancy Smoothies.
See some of the amazing results Mums have achieved by drinking our Smoothies here
What makes Healthy Mummy Smoothies different?
Energy Boosting Super Greens
Specifically designed for busy mums, the Healthy Mummy Energy Boosting SUPER GREENS Powder vitamin supplement is here to help boost your energy and support your immune system.
The power-packed powder contains over 37 whole food ingredients in an easily digestible & nutritional formula, combining real food sources to deliver a powerful blend of nutrients to help give tired mums the energy they need. They're also safe for use in breastfeeding.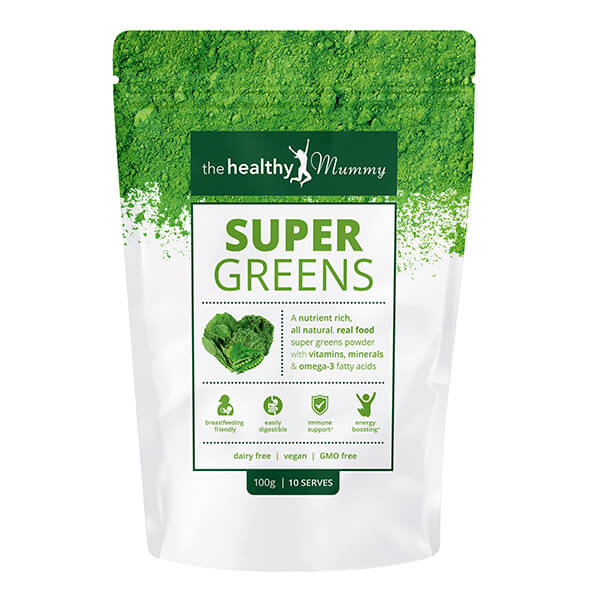 Healthy Mummy Super Greens powder is the culmination of extensive research and development. The combination of natural ingredients is designed to provide a range of vitamins, minerals and phytonutrients. These include Spirulina, Flaxseed, Pea Protein, Organic Barley Grass, Chlorella, Chia, Goji Berry, Kale, Spinach, Mushroom Powder and Dandelion to name but a few.
To protect the nutrients in our premium quality ingredients, the foil packaging has been designed to withstand heat.
A vegan-friendly product. Free from dairy and preservatives.
The Energy Boosting Super Greens have no ingredients that contain gluten, but national tests need to be done to place Gluten Free on the label.
Healthy Mummy Super Greens contains:
More IRON than 12 cups of Spinach!
The Vitamin C equivalent of 1.4 kilograms of Oranges!
56 x more Vitamin B12 than a beef steak!
the calcium equivalent to one litre of milk.
AND it TASTES delicious!!
What makes Super Greens different?
It's safe for use in breastfeeding
The unique blend of ingredients has been designed to help boost energy in tired mums
It contains over 37 quality superfood ingredients. It contains probiotics, vitamins, minerals, antioxidants, essential fatty acids and fibre.

It contains alkaline superfoods rich in nutrients designed specifically for busy mums

It's great tasting with a slight cranberry taste and tastes good enough to be drunk with water.
How to use the Super Greens?
Add 10g to a glass of water daily or add it to your daily Healthy Mummy Smoothie
10g per serve.
Ingredients and Nutritional Information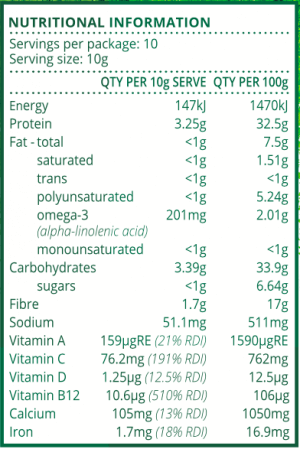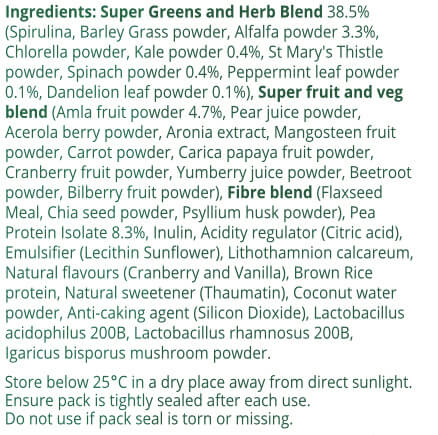 Vanilla Protein Powder
Our Healthy Mummy protein is an AWESOME source of high quality whey protein with 28 grams per serve and is a whopping 93% protein!
This high quality protein powder is breastfeeding friendly and comes from grass fed cows. It is ideal for adding into smoothies for an extra protein hit and is also great for baking with.
It comes in a Vanilla flavour and is 99.9% sugar free and contains no added sugars or artificial sweeteners or flavours.
Our whey protein powder is:
Hormone Free
GMO Free
Breastfeeding friendly
Comes from grass fed cows
Low sodium
99.9% Sugar Free
Use it in your smoothies or use in baking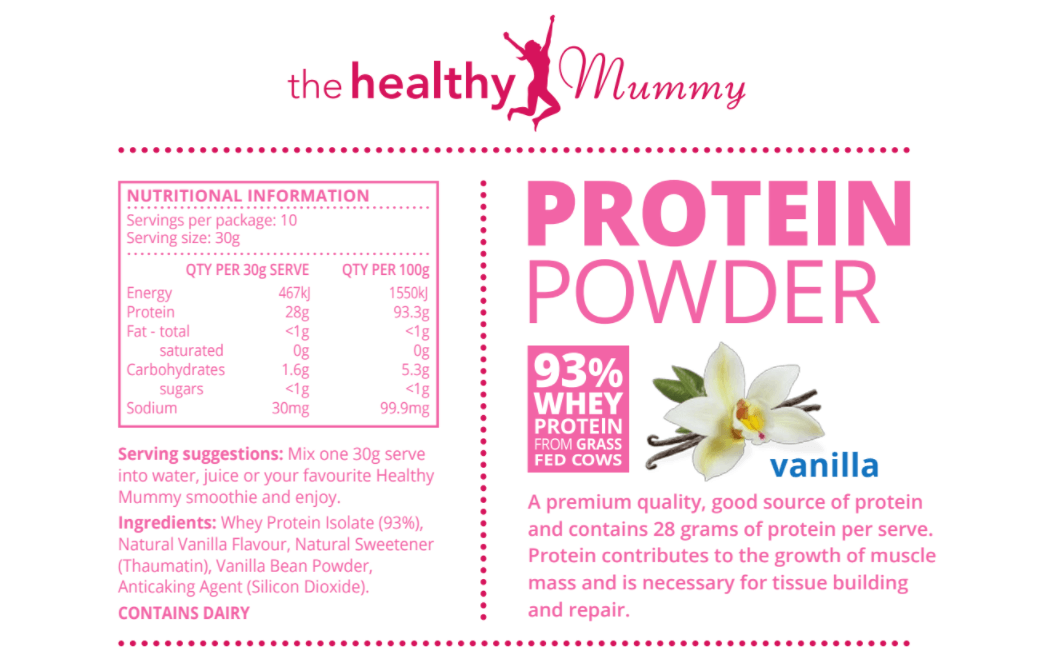 Drinking Chocolate
Did you know that traditional drinking chocolate or hot chocolate can have up to 80% sugar in?
The GOOD NEWS is that we have created The Healthy Mummy Drinking Chocolate with NO added sugar and with lots of additional nutrients in – so as well as tasting AMAZING – it is actually good for you.
It's rich, chocolatey and so delicious. AND ONLY 170 Kilojoules (40 Calories) per serve.
Please note that the sugars in the drinking chocolate come from natural sugar in the lactose (dairy).
Have it hot or cold – it is absolutely DELICIOUS and will curb any chocolate cravings in one go!
It comes with a 5 STAR Health Rating too.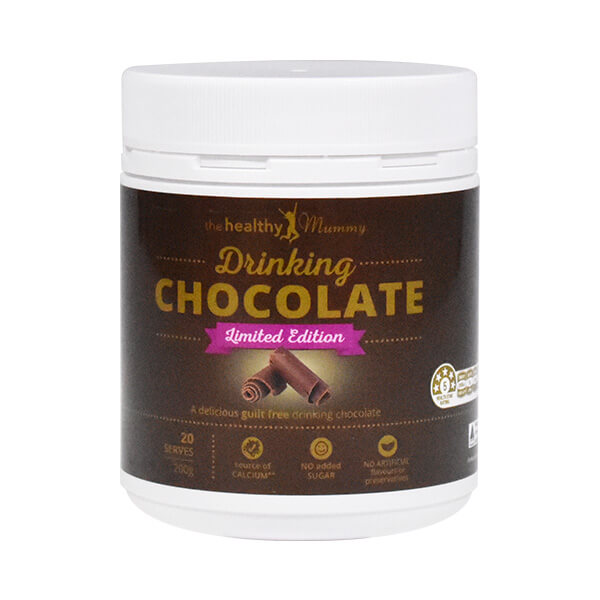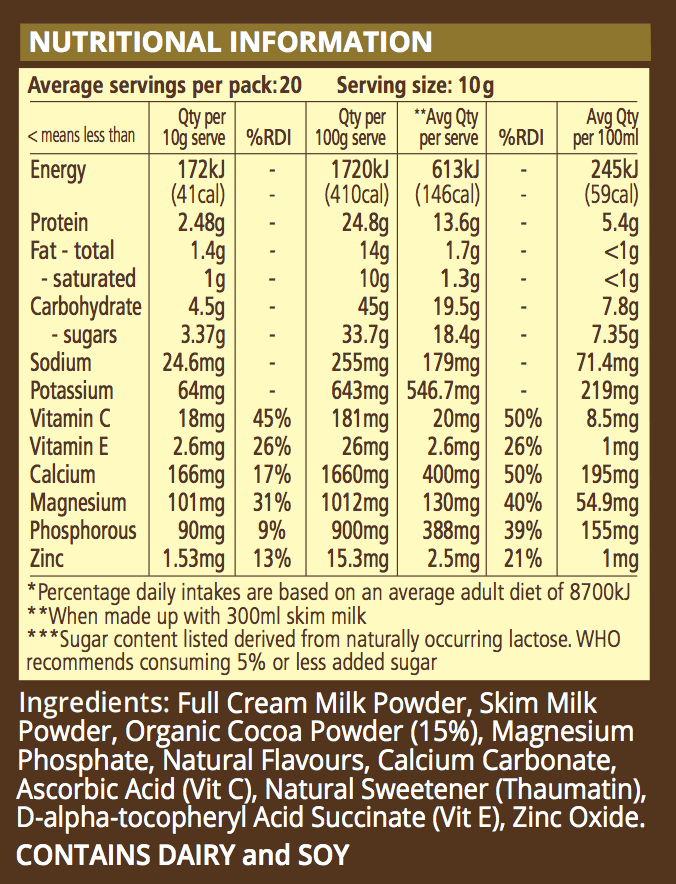 TUMMY
The Healthy Mummy TUMMY is here to aid digestion and reduce bloating naturally. A nutritious formula with organic herbs, Omega-rich sources of fibre and probiotics which assist with gastrointestinal health and bloating

13 serves per pack
Benefits of TUMMY
Aids digestion
Reduces bloating
Delicious Choc-Chai flavour
Fibre that contributes to regular laxation
Source of Omega 3
Nourish your tummy naturally

Probiotics that help to balance the friendly bacteria in your digestive system

Suitable for vegetarians
Superfood enriched – contains superfood ingredients including Chia Seeds and Flax seeds
Breastfeeding friendly
Why is our TUMMY supplement different?
Reduces bloating and aids digestion NATURALLY 
A VEGETARIAN-friendly product. Free from dairy and preservatives
GMO-free
High in omega 3, probiotics and organic ingredients
It is breastfeeding friendly
Can be used in conjunction with other Healthy Mummy products such as Smoothie & Super Greens
How to use it?
Mix 7.5g (1.5 teaspoons) per day into a glass of water or juice. Take once daily.
Nutritional Info & Ingredients
Vitamins & Benefits
Probiotics – Lactobacillus acidophilus contributes to gastrointestinal health. Lactobacillus acidophilus and Bifidobacterium lactis contribute to the maintenance of beneficial gastrointestinal microflora. Bifidobacterium lactis contributes to gastrointestinal health and immune function.
Fibre – A source of dietary fibre which contributes to regular laxation
Omega-3 – A source of omega-3 fatty acids (healthy fats).
Calming herbs

 

– to help soothe the body, mind and tummy.
FAQ'S
To read FAQ's about TUMMY, please click here 
The Healthy Kids Smoothie – choose Banana or Chocolate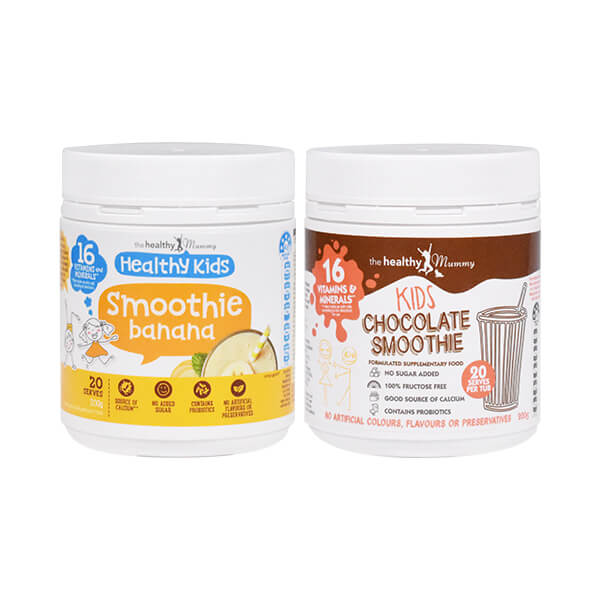 The Healthy Kids Smoothie has been specially made as a healthy snack for kids and is ideal if you have fussy eaters or want to ensure your children have a nutritious and healthy smoothie snack. It also has a 4.5 Health Star Rating when made with skim milk. It contains NO added sugars
The sugar content in The Healthy Kids Smoothie is from NATURAL sugars from the lactose in the milk and is FREE from added sugars. WHO recommend aiming for 5% added sugars in the diet and this product provides NO added sugar
The Healthy Mummy Kids Smoothie is rich in carbohydrates and protein and is a natural energy packed smoothie made for kids.

It contains 16 essential vitamins and minerals and when combined with milk, provides children with 50% of their Calcium RDI. 

It also contains probiotics needed for healthy guts and is free from fructose.
What do you need to know about The Healthy Kids Smoothie
It is a nutritious Snack made for kids

It contains probiotics

It contains 16 Vitamins and minerals

It contains NO artificial colours, sweeteners, flavours, preservatives or MSG in the product

It is rich in protein

It is fructose free

It contains NO added sugar
Allergy information
The product contains dairy (the base of the smoothie) and  a small amount of soy (within d-alpha-tocopheryl).
The product does not contain any ingredients derived from gluten, fish, eggs, nuts or sulphites. However the factory in which the product is made does store and manufacture these products but they are not produced on the same line.
Directions 
Mix 10g with 250ml of milk. 

Tip – make into a thick smoothie by adding 1/2 a banana or fruit/vegetable of choice and blend until smooth
The Cost
The RRP is $39.95 for 20 serves
This works out at $1.99 per serve BEFORE any discount
One serve delivers your child 16 vitamins and minerals as well as probiotics and protein.
When combined with milk, one serve will deliver your child 11g of protein and a MASSIVE 50% of their daily calcium needs
Ingredients: Full Cream Milk Powder, Skim Milk powder, Organic Cocoa powder, Natural Flavours (a variety of natural compounds sourced from all natural ingredients), Calcium carbonate, Magnesium phosphate, Natural sweetener (Thaumatin), Ferrous fumurate (Iron), Ascorbic acid (Vit C), d-alpha-tocopheryl acid succinate (Vit E), Zinc oxide, Nicotinamide (Vit B3), Vitamin A, Pyridoxine hydrochloride (Vit B6), Riboflavin (Vit B2), Thiamine hydrochloride (Vit B1), Folic acid,Potassium iodide, Cholecalciferol (Vit D), Cyanocobalamin (Vit B12).
Please note that we do not recommend this product for children under 1 years of age and it is not intended as a toddler formula replacement. It is intended as a healthy snack for kids which is full of great nutrition.