The LIMITED EDITION Medium Detox Pack is absolutely BRILLIANT to help you detox. The pack features the new version of 3-day detox hardcopy book, a NEW Healthy Mummy drawstring gym bag, a  'I DON'T SWEAT I SPARKLE' singlet, a NEW motivational magnet, a delicious Smoothies of your choice, Super Greens and a NEW #DETERMINED tote bag!
'I Don't Sweat, I Sparkle' Singlet
This AWESOME singlet is available for a LIMITED TIME only. Get yours quick before they run out.
The singlet reads, 'I DON'T SWEAT, I SPARKLE' in pink and metallic silver text.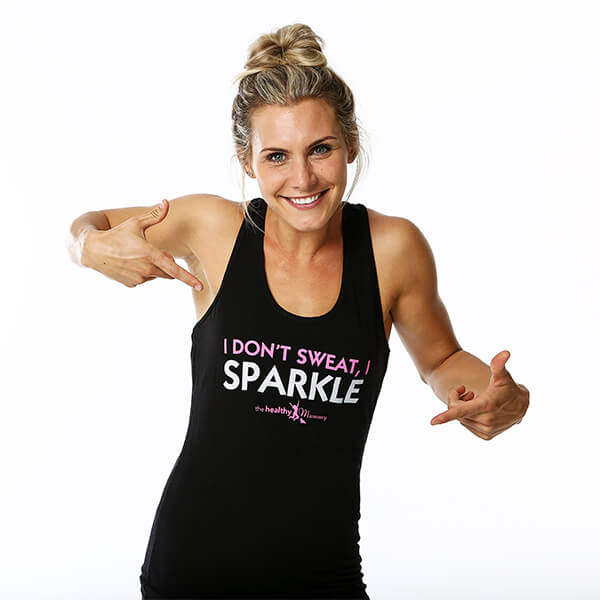 My Gym Bag
The My Gym Bag is a lightweight canvas drawstring bag that is absolutely IDEAL for carrying your Healthy Mummy activewear.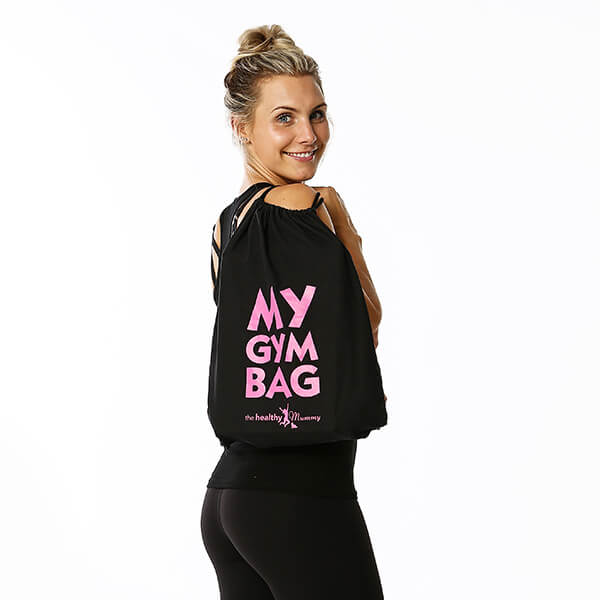 I Will Not Quit… Motivational Fridge Magnet
The Healthy Mummy I Will Not Quit motivational fridge magnet is a great reminder to stay motivated on your journey to becoming fit and healthy. Pop it on your fridge to motivate you every day.
Size of magnet is 7cm H x 7cm W x .3 D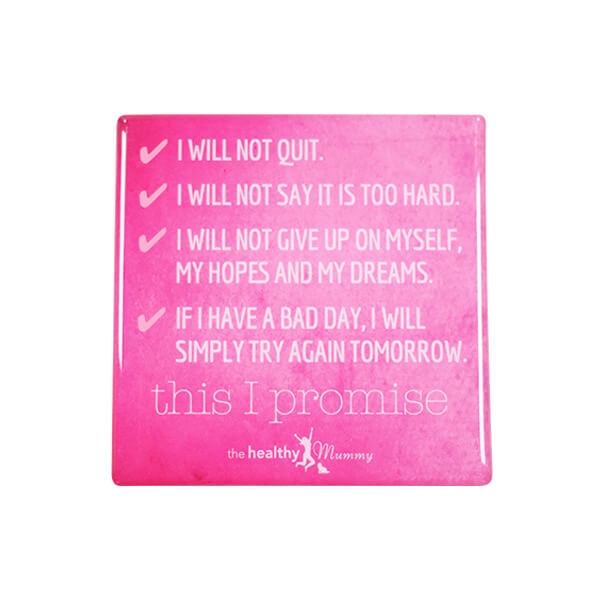 Energy Boosting Super Greens
Specifically designed for busy mums, the Healthy Mummy Energy Boosting SUPER GREENS Powder vitamin supplement contains over 37 whole food ingredients in an easy to digest & nutritional formula. It is also safe to use whilst breastfeeding.
More IRON than 12 cups of Spinach!
The Vitamin C equivalent of 1.4 kilograms of Oranges!
56 x more Vitamin B12 than a beef steak!
the calcium equivalent to one litre of milk.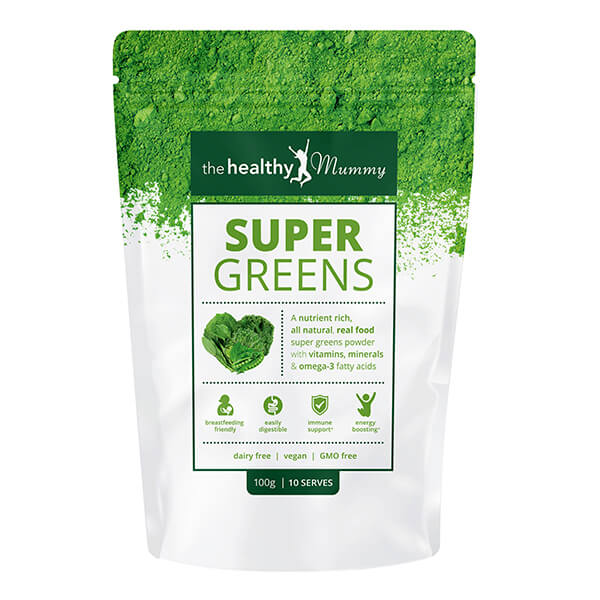 Healthy Mummy Super Greens powder is the culmination of extensive research and development. The combination of natural ingredients such as Spirulina, Flaxseed, Pea Protein, Organic Barley Grass, Chlorella, Chia, Goji Berry, Kale, Spinach, Mushroom Powder and Dandelion to name but a few.
A vegan-friendly product. Free from dairy and preservatives.
The Energy Boosting Super Greens have no ingredients that contain gluten, but national tests need to be done to place Gluten Free on the label.
1 x Smoothies
Our meal-replacement weight loss smoothies have been formulated by leading nutritionists to be the perfect companion to a busy mum's life when trying to lose weight. They're breastfeeding-friendly.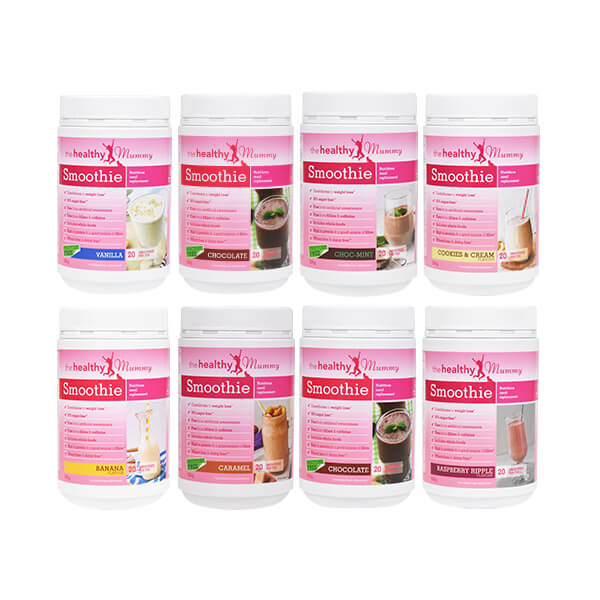 20 serves per 500g tub.
Choose from: Chocolate, Vanilla, Caramel, Coffee, Choc-Orange, Choc-Mint, Banana, Strawberry, Cookies OR Pregnancy Smoothie.
We also have Pregnancy Smoothies.
How can Healthy Mummy Smoothies benefit you?
Healthy Mummy Smoothies are an excellent source of essential vitamins, minerals, nutrients & important antioxidants
They don't contain weight loss accelerants, caffeine, gluten and are dairy-free. They are also a non-Genetically Modified product.
They can help with weight management when used as part of a diet & exercise plan
They provide the best possible nutrition for energy
They're breastfeeding-safe and are designed to help to support milk supply
They're 96% sugar-free and 100% fructose free
They're low GI & high fibre which helps you feel fuller for longer and aids digestion
They're quick and easy to prepare and taste delicious
They're high in protein & lower in sugar than any other product on the market – see a comparison table.
Want more information?
#DETERMINED Bag
The #DETERMINED bag is a FANTASTIC reminder to stay on track in your pursuit of your goals.