A HEALTHY MUMMY IS MADE IN THE KITCHEN APRON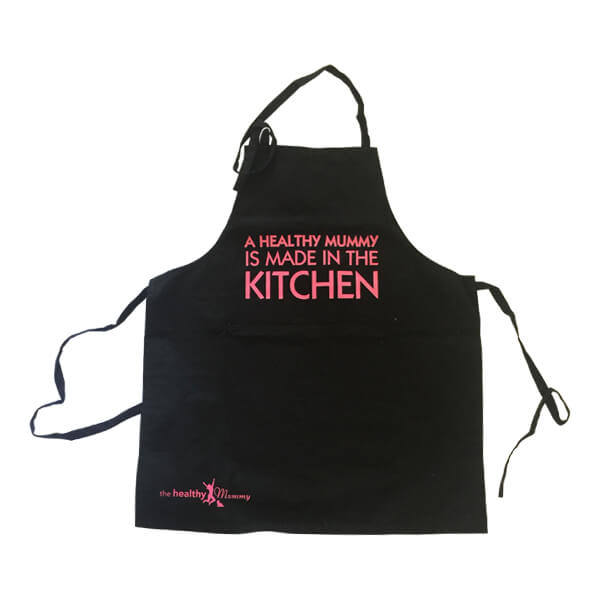 Why not spoil yourself this Christmas and pre-order your beautiful red Christmas Gift Box of Healthy Mummy Limited edition items.
Healthy Mummy Black Apron – 'A Healthy Mummy is made in the Kitchen!"
A Healthy Mummy Is made in the Kitchen! Wear your Healthy Mummy apron whilst preparing yummy Healthy Mummy meals, smoothies and more.
The apron provides great coverage and protects against kitchen spills and food stains.
Features an adjustable tie for comfort and fit around the waist and neck. It has 2 pockets on the front.
Size: 
Length - 67cm (additional length in adjustable tie)
Width - 58cm (additional length in adjustable tie)