This pack includes:
Pink Visor
Hot Pink Shaker
No Excuses Singlet
2019 Diary
Our Healthy Mummy Smoothie Shakers contain a clever shaker ball that helps dissolve the Healthy Mummy Smoothie Mix, leaving your smoothie the perfect texture!
They're great for an arm workout too!
Our Smoothie Shakers can hold 700ml, are BPA FREE and have a cool grip panel so won't slip out of your hands.
Please note – Logo may fade in the dishwasher.
The Health Mummy 2019 Diary 
The Healthy Mummy 2019 Diary has everything you need to make sure that 2019 is your healthiest and happiest year yet!
The diary is beautifully designed with a hardcover and rose gold detail. We have listened to your feedback on last years diary, you asked for more space for writing notes so we have provided more note space! The cover is a stunning watercolour print as chosen by you, The Healthy Mummy community and is our most compact diary yet (no ring binder!).
The 2019 diary features weekly and monthly planners with loads of inspiration to keep you going. With our 2019 goal planner there is no excuses not to plan, plot and follow through with your goals. The diary provides key information on public and school holidays as well as tips for a healthy and balanced lifestyle in 2019.
What's inside?
Constant motivation
Tips for a healthy 2019
Healthy Mummy recipes
2019 Goals – including your weight loss goals
Weekly spreads with space for notes and weekly inspirational quotes
Monthly spreads with space for notes
Inspirational quote pages
Important events
Bucket list
2019 Reflections
Public and school holidays for Australia and New Zealand
Dimensions: 186 x 236 mm
#NOEXCUSES Singlets in Detail
With this awesome singlet there is NO EXCUSE not to get out there and exercise!
#NOEXCUSES singlet comes in 2 colours – choose from black with white text or lime green with silver text. The black is our more traditional singlet colour whereas the lime green fits in with current fashion trends.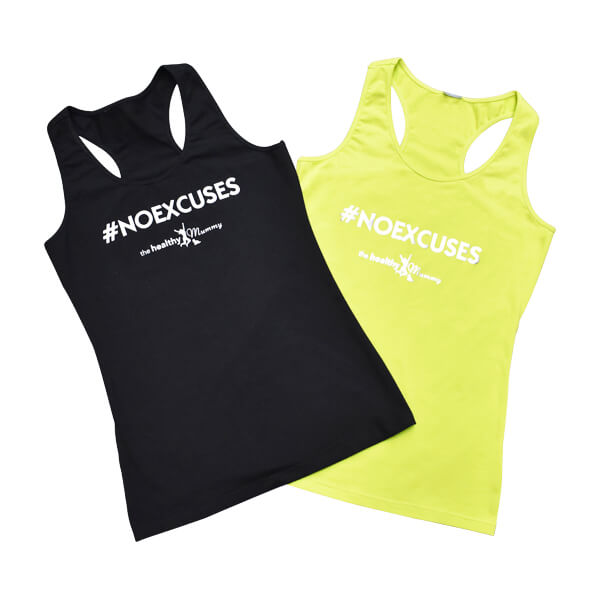 Sizing:
12 – SMALL
14 – MEDIUM
18 – LARGE
20 – EXTRA LARGE
Pink Visor in Detail
The Healthy Mummy visor is perfect for working out on those hot summer days, it keeps your face in the shade whilst letting your head breath. The visor is pink with The Healthy Mummy logo embroidered in black.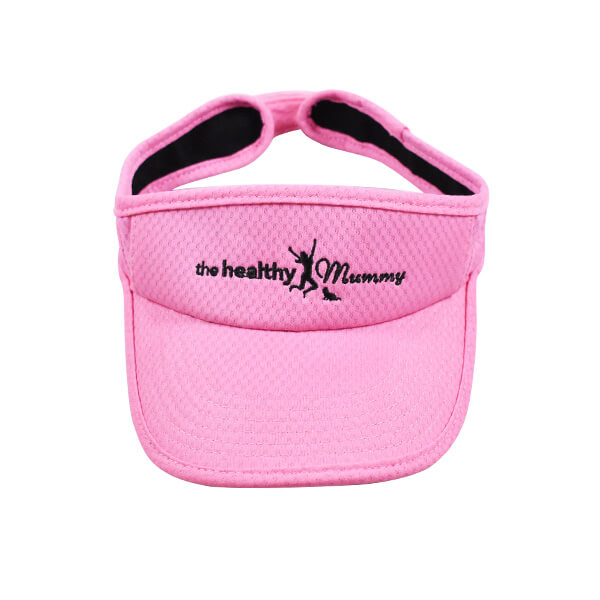 One size fits most.