This pack includes:
Pink Visor
Hot Pink Shaker
Silver Notebook
NOEXCUSES Duffle Bag
Pink Visor in Detail
The Healthy Mummy visor is perfect for working out on those hot summer days, it keeps your face in the shade whilst letting your head breath. The visor is pink with The Healthy Mummy logo embroidered in black.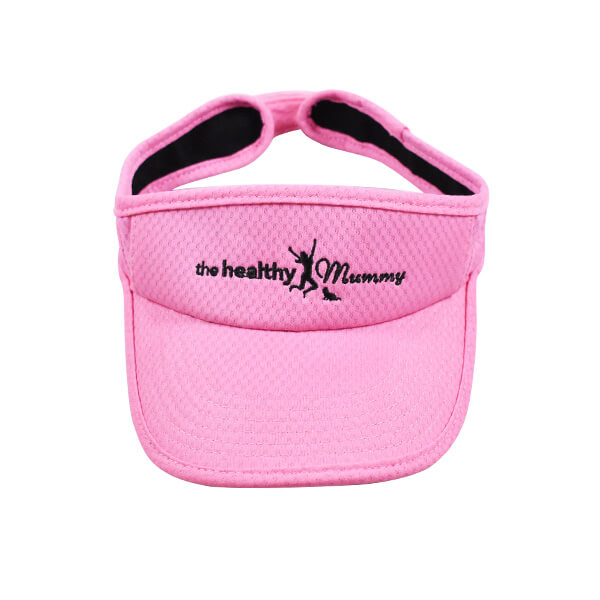 One size fits most.
Healthy Mummy Smoothie Shakers in Detail
Our Healthy Mummy Smoothie Shakers contain a clever shaker ball that helps dissolve the Healthy Mummy Smoothie Mix, leaving your smoothie the perfect texture!
They're great for an arm workout too!
Our Smoothie Shakers can hold 700ml, are BPA FREE and have a cool grip panel so won't slip out of your hands.
Please note – Logo may fade in the dishwasher.
Silver Notebook in Detail
Luxe Birthday Box
The Healthy Mummy Silver notebook
#NOEXCUSES Duffle Bag in Detail
#NOEXCUSES Duffle Sports Bag
The NEW premium, beautifully structured #NOEXCUSES duffle bag is spacious enough to carry all of your essentials. It features reinforced handles, fully lined an optional shoulder strap and is accented with a sleek #NOEXCUSES logo across the front as a real reminder to workout and eat healthy. There are truly no excuses not to look after your body! Use it as a SUPER practical high quality gym bag or as an overnight bag. The perfect accessory for an on-the-go mum!
Details:
Size: L59cm x H41cm x D27cm
Durable canvas material
Dual action zip
External slip pocket at either end of the bag
Internal zip pocket for storage
Detachable cross body strap with a strong metal clip mechanism
Reinforced handles that are comfortable to carry
Lined inside for easy cleaning