Mum's Essentials Pack includes:
Healthy Mummy Smoothie
Snack Bars (10 Pack)
Ultimate Weight Loss Guide 2018 – eBook
Super Greens
Protein Powder
Healthy Mummy Smoothie
Our meal-replacement weight loss smoothies have been formulated by leading nutritionists to be the perfect companion to a busy mum's life when trying to lose weight. They're breastfeeding-friendly.
20 serves per 500g tub.
Available in: NEW & IMPROVED Chocolate flavour, Vanilla, Caramel, Coffee, Choc-Mint, Banana, Strawberry, Cookies & Cream, Salted Caramel and Raspberry Ripple.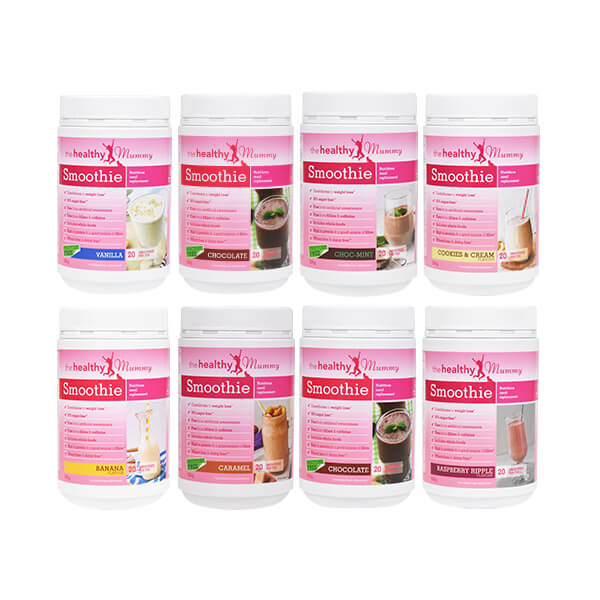 Snack Bars
The Healthy Mummy Snack Bar is a delicious and nutritious snack bar that contains protein and a good source of your daily fibre.
The Healthy Mummy Snack bar is made with specially selected whole foods and is a breastfeeding friendly product.
It is designed as a convenient snack bar that can replace one of your daily snacks and they come in a value and convenient box of ten.
Choose from both our amazing flavours!
The Snack Bars come in a box of 10 Snack bars (45g each) and are great protein snack for when you are on the run!
The bars are made in Australia and ingredients are sourced from local and overseas ingredients.
Allergy information
The Healthy Mummy Snack Bars contain dairy, soy and nuts. It does not contain gluten ingredients but has not undergone gluten free testing for us to make the packaging claim.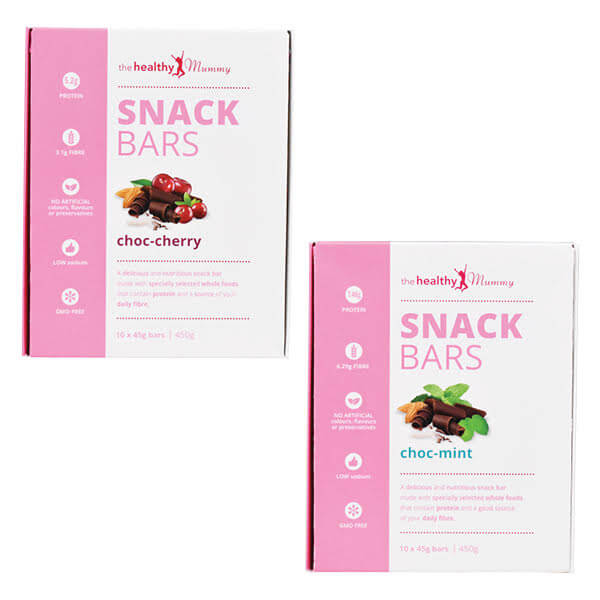 2018 Ultimate Weight Loss Guide 
This book is PACKED with over 100 recipes and exercise workouts and is your COMPLETE guide to losing weight in 2018 – it is 127 pages
Losing weight is never an easy task, but when combined with the sleepless nights and hectic days of a busy mum, it can seem momentous At The Healthy Mummy, we understand exactly the hurdles you're facing because we've faced them ourselves The good news: you can do this, and we can help!
With our Ultimate Weight Loss Guide, we've thought about all the little things that stop you from living your healthiest life and we've come up with a series of handy hints and hacks to help you overcome them No time to cook up a feast every day? Our quick and easy recipes have got you covered. Sluggish metabolism letting you down? We've got a fix for that
At The Healthy Mummy, our philosophy has always been about balance, looking after your mental health as much as your physical wellbeing. In this book, we've provided ideas for carving out time for yourself and tackling stress, because we firmly believe that looking after your state of mind has a direct impact on your weight and general health
Plus, as well as dozens of our favourite simple and delicious recipes, we've also included a three-day cleanse programme to kick-start your weight loss or bust through a bothersome plateau
We hope this book gives you all the tools you need to be your happiest and healthiest self in 2018
Super Greens
More IRON than 12 cups of Spinach!
The Vitamin C equivalent of 1.4 kilograms of Oranges!
56 x more Vitamin B12 than a beef steak!
the calcium equivalent to one litre of milk.
AND it TASTES delicious!!
A vegan-friendly product. Free from dairy, gluten and preservatives.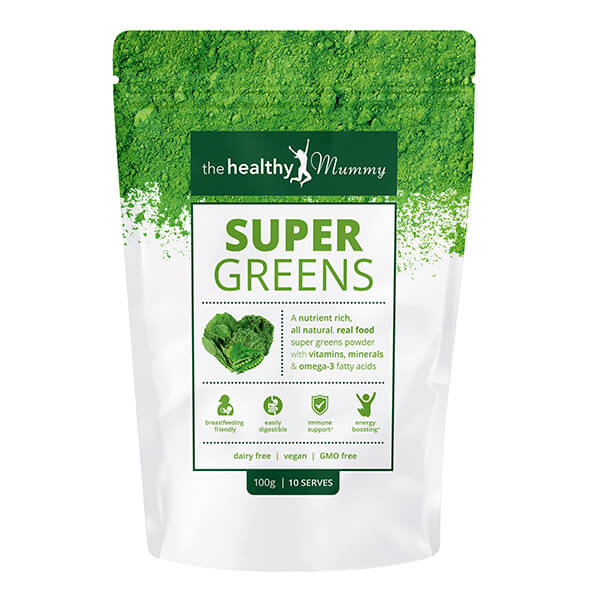 Vanilla Protein Powder
Our Healthy Mummy protein is an AWESOME source of high quality whey protein with 28 grams per serve and is a whopping 93% protein!
This high quality protein powder is breastfeeding friendly and comes from grass fed cows. It is ideal for adding into smoothies for an extra protein hit and is also great for baking with.
It comes in a Vanilla flavour and is 99.9% sugar free and contains no added sugars or artificial sweeteners or flavours.
Our whey protein powder is:
Hormone Free
GMO Free
Breastfeeding friendly
Comes from grass fed cows
Low sodium
99.9% Sugar Free
Use it in your smoothies or use in baking