Mummy & me Contains:
1x Healthy Mummy Smoothie
1x Adult Smoothie Shaker
1x Kids Smoothie
1x Kids Shaker
1x Freezer Friendly Healthy Recipe eBook
Healthy Mummy Smoothies in Detail
Meal replacement weight loss smoothies for mums
Our meal-replacement weight loss smoothies have been formulated by leading nutritionists to be the perfect companion to a busy mum's life when trying to lose weight. They're breastfeeding-friendly.
20 serves per 500g tub.
Available in: NEW & IMPROVED Chocolate flavour, Vanilla, Caramel, Coffee, Choc-Orange, Choc-Mint, Banana, Strawberry, Cookies & Cream and Raspberry Ripple .
Want more information.
How can Healthy Mummy Smoothies benefit you?
Healthy Mummy Smoothies are an excellent source of essential vitamins, minerals, nutrients & important antioxidants
They don't contain weight loss accelerants, caffeine, gluten and are dairy-free. They are also a non-Genetically Modified product.
They can help with weight management when used as part of a diet & exercise plan
They provide the best possible nutrition for energy
They're breastfeeding-safe and are designed to help to support milk supply
They're 96% sugar free and 100% fructose free
They're low GI & high fibre which helps you feel fuller for longer and aids digestion
They're quick and easy to prepare and taste delicious
They're high in protein & lower in sugar than any other product on the market – see a comparison table.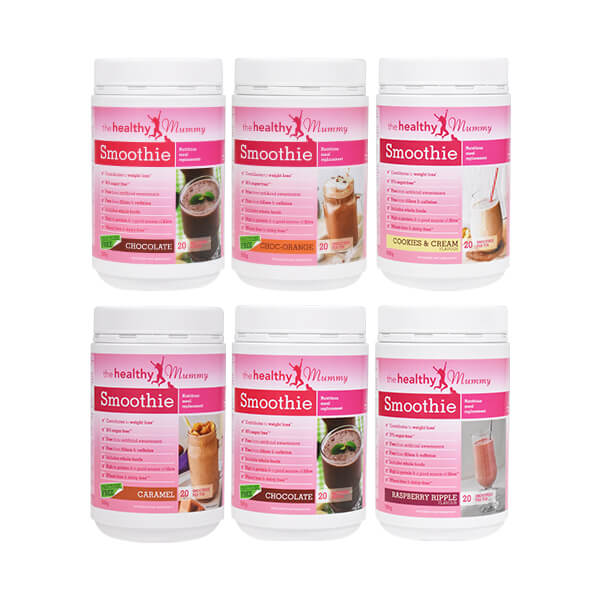 NEW Coloured Smoothie Shaker in Detail
Check out our NEW 4 Colours in the Healthy Mummy Shaker range!
Choose your colour & quantity.
Our Healthy Mummy Smoothie Shakers contain a clever shaker ball that helps dissolve the Healthy Mummy Smoothie Mix, leaving your smoothie the perfect texture!
They're great for an arm workout too!
Our Smoothie Shakers can hold 700ml, are BPA FREE and have a cool grip panel so won't slip out of your hands.
Please note - Logo may fade in the dishwasher.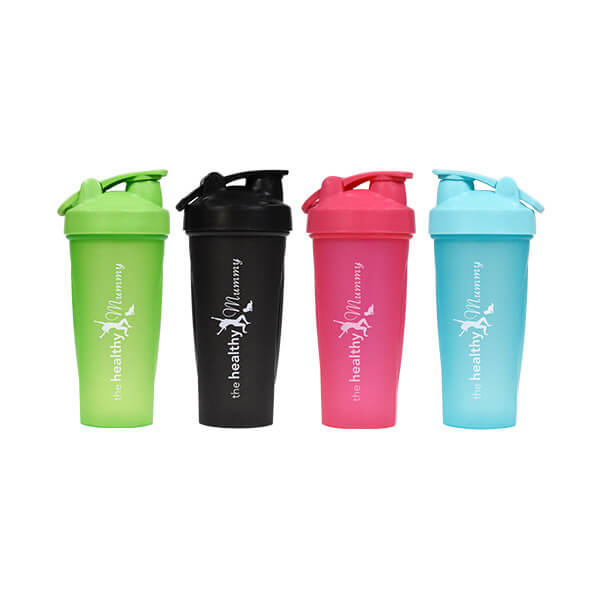 The Healthy Kids Smoothie in Detail
The Healthy Kids Smoothie has been specially made as a healthy snack for kids and is ideal if you have fussy eaters or want to ensure your children have a nutritious and healthy smoothie snack. It also has a 4.5 Health Star Rating when made with skim milk. It contains NO added sugars
The sugar content in The Healthy Kids Smoothie is from NATURAL sugars from the lactose in the milk and is FREE from added sugars. WHO recommend aiming for 5% added sugars in the diet and this product provides NO added sugar
The Healthy Mummy Kids Smoothie is rich in carbohydrates and protein and is a natural energy packed smoothie made for kids.

It contains 16 essential vitamins and minerals and when combined with milk, provides children with 50% of their Calcium RDI. 

It also contains probiotics needed for healthy guts and is free from fructose.
What do you need to know about The Healthy Kids Smoothie
It is a nutritious Snack made for kids

It contains probiotics

It contains 16 Vitamins and minerals

It contains NO artificial colours, flavours or preservatives

It is rich in protein

It is fructose free

It contains NO added sugar
Directions 
Mix 10g with 250ml of milk. 

Tip - make into a thick smoothie by adding 1/2 a banana or fruit/vegetable of choice and blend until smooth
The Cost
The RRP is $39.95 for 20 serves
This works out at $1.99 per serve BEFORE any discount
One serve delivers your child 16 vitamins and minerals as well as probiotics and protein.
When combined with milk, one serve will deliver your child 11g of protein and a MASSIVE 50% of their daily calcium needs
Please note that we do not recommend this product for children under 1 years of age and it is not intended as a toddler formula replacement. It is intended as a healthy snack for kids which is full of great nutrition.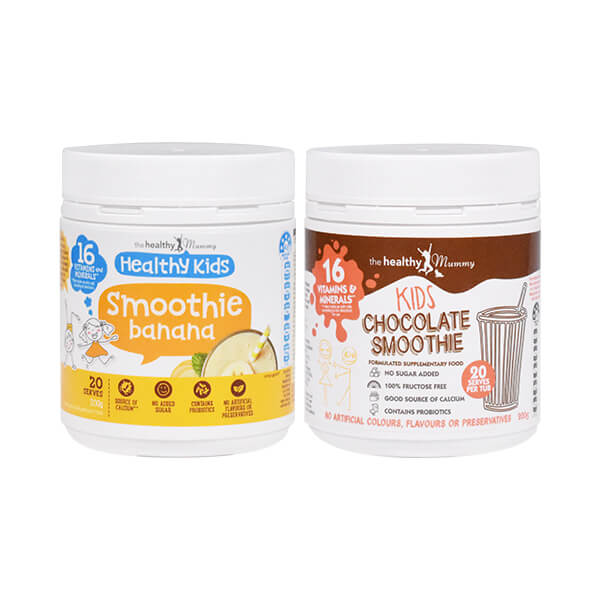 Healthy Kids Smoothie Shaker: Yellow in Detail
The Healthy Mummy community asked .....and HERE IT IS!
Check out our NEW Healthy Kids Yellow Shaker!
Our Healthy Kids Smoothie Shakers contain a clever shaker ball that helps dissolve the Healthy Kids Smoothie Mix, leaving your smoothie the perfect texture! Now your kids will stop using your Healthy Mummy Smoothie Shaker as they have one of their own.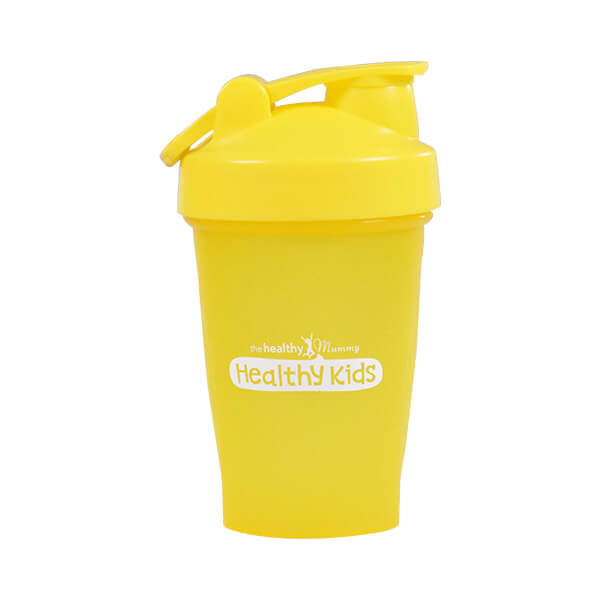 Our Kids Smoothie Shakers can hold 400ml, are BPA FREE and have a cool grip panel so won't slip out of little hands.
Please note - Logo not suitable for dishwasher.
Freezer Friendly Healthy Recipe Cookbook eBook in Detail
Instilling order in a chaotic kitchen is one of the best ways to ensure you stay on track and reach your ultimate health goals. Making and following meal plans, prepping meals in advance and cooking in bulk are all fantastic tools for success.
Freezing meals is one of the best ways to get organised in the kitchen. It saves you time, ensures you always have a healthy meal available when you're too busy to slave over the stove and lessens the lure of unhealthy takeaways.
Our Freezer-Friendly Healthy Recipes cookbook is loaded with meals, snacks, desserts and even breakfasts that you can make ahead of time, prepare in bulk and freeze in individual portions, so you and your family can eat healthy and feel great all the time.