The Healthy Mummy Meta Pack Basic includes products for your everyday use.
1 x Metabolism Support tablets
1 x Protein Powder (vanilla)
1 x Super Greens
1 x Lose the Last 5kg eBook
1 x No Excuses Mid-Back Singlet
The Healthy Mummy Metabolism Support 
The Healthy Mummy Metabolism Support Formula has been formulated to contain nutrients involved in energy production and the metabolism of carbohydrates, proteins and fats in the body.
The Healthy Mummy Metabolism Support is DOES NOT contain any caffeine, capsaicin, L-carnitine, picolinate, conjugated linoleic acid (CLA) or resveratrol.
The Healthy Mummy Metabolism Support tablets can be taken while breastfeeding or pregnant.
Dosage: take two tablets daily or as directed by your healthcare professional.
Please note:
Vitamins can only be of assistance if the dietary vitamin intake is inadequate. This product contains selenium which is toxic in high doses. A daily dose of 150 micrograms for adults of selenium from dietary supplements should not be exceeded.  If symptoms persist consult your healthcare practitioner".  If you are taking other multi-vitamin supplements we recommend that you consult with your healthcare practitioner for appropriate dosages.
ALWAYS READ THE LABEL
USE ONLY AS DIRECTED
IF SYMPTOMS PERSIST SEE YOUR DOCTOR/HEALTHCARE PROFESSIONAL

Protein Powder 
Our Healthy Mummy protein is an AWESOME source of high quality whey protein with 28 grams per serve and is a whopping 93% protein!
It comes in a Vanilla flavour and is 99.9% sugar free and contains no added sugars or artificial sweeteners or flavours.
Our whey protein powder is:
Hormone Free
GMO Free
Breastfeeding friendly
Comes from grass fed cows
Low sodium
99.9% Sugar Free
Use it in your smoothies, in shakes or use in baking.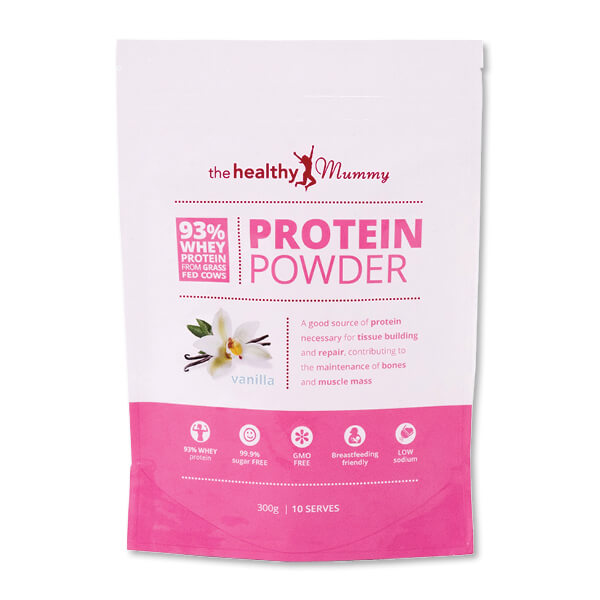 Super Greens 
Our Healthy Mummy Super Energy Boosting Greens contains over 37 whole food ingredients and is an easily digestible & nutritional formula, combining real foods sources to a deliver powerful blend of nutrients to give busy mums the energy they need!
It is also safe for use in breastfeeding
The Healthy Mummy Super Greens contains;
More IRON than 12 cups of Spinach Iron than Spinach!
The Vitamin C equivalent of 1.4kilograms of Oranges!
56 x more Vitamin B12 than a beef steak!
Contains  calcium equivalent to 1litre of milk
It is dairy, gluten, and GMO Free
It is vegan friendly
AND it TASTES delicious!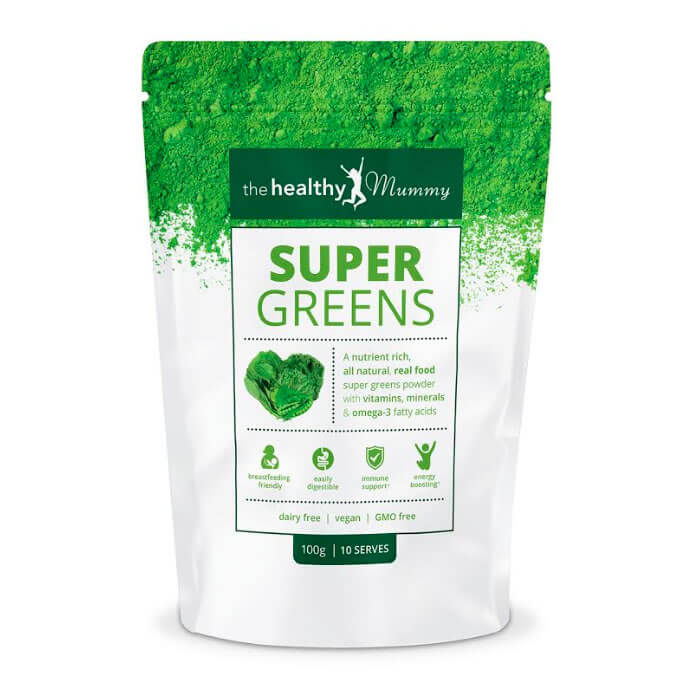 The Healthy Mummy Guide to Losing the last 5kgs in 6 Weeks
The Healthy Mummy Guide to Losing the Last 5kgs:
is a sensible and balanced 6 week eating and exercise plan, similar to our 28 Day Weight Loss Challenge.
will help you to break through a weight loss plateau and/or reach your final weight loss goals.
is family friendly, meaning you won't need to spend hours in the kitchen preparing separate meals.
helps you lose the last few kilos, get your weight loss back on track, and help you maintain your weight loss.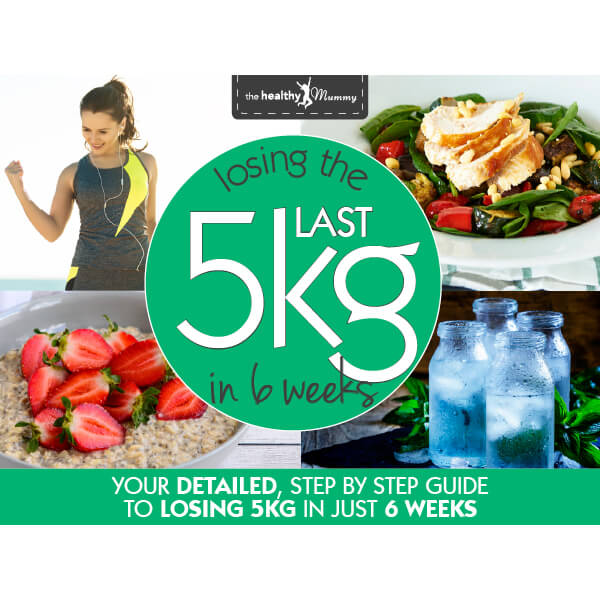 Healthy Mummy No Excuses Mid-Back Top
The Healthy Mummy 'NO EXCUSES' mid-back top is a reminder to just get out there and do it, no excuses!
The top is:
 

95% Cotton, 5% Spandex

Quickly wicks away moisture

Provides full range of movement

Ideal for sports and training

Lightweight and breathable