To SAVE 60% on the MEGA Valentine's Pack - use code VALENTINE60
Why not spoil yourself this Valentine's and give yourself a pack full of Healthy Mummy goodies!
The MEGA Valentine's Pack includes:
Healthy Mummy Pink Keep Cup
Pink Turkish Towel Pink
Hot PINK Smoothie Shaker
2 x Healthy Mummy smoothie
Large Pink Canvas Bag
Pink Yoga Mat
Your year to SPARKLE notebook
Healthy Mummy Protein powder
Metabolism Boosting Tablets
Large 2L Pink Drinking Bottle
Healthy Mummy Pink Beach Ball
Healthy Mummy Reusable Pink Cup in Detail
Have your coffee or tea on the go, and be environmentally friendly at the same time! Enjoy coffee or tea anytime in your own Healthy Mummy reusable pink cup. Our Healthy Mummy reusable keep cups are suitable for coffee, tea, and iced beverages.
Comes in the Healthy Mummy PINK that we all love. Easy to clean and dishwasher friendly. Size: Medium 350mls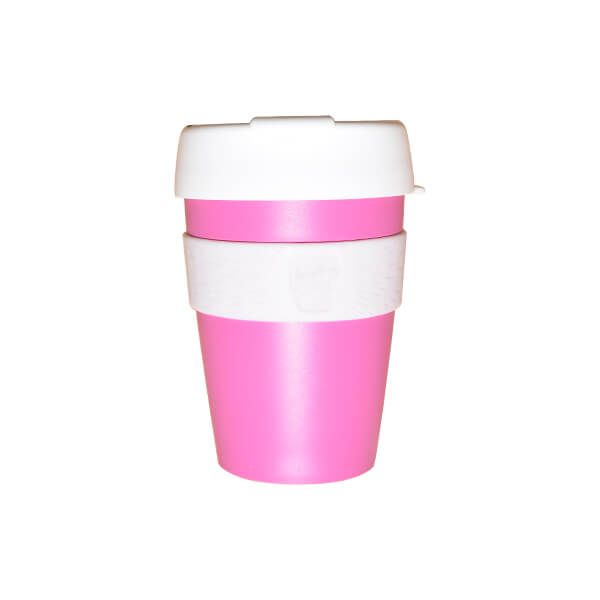 Healthy Mummy Turkish Towel
The Healthy Mummy Turkish Style Towel is PERFECT for summer trips to the beach. It looks great, it's super compact and it's quick drying. Ideal for drying off after swim, using as a sarong or as something to lie on enjoying some sun.
100% cotton
Size: 1800mm L x 1000mm W.
Colour: Pink and White.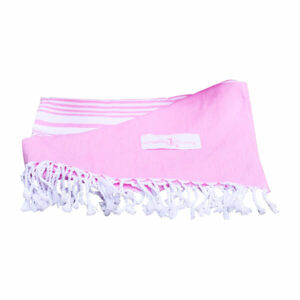 Hot Pink Smoothie Shaker in Detail
Our Healthy Mummy Smoothie Shakers contain a clever shaker ball that helps dissolve the Healthy Mummy Smoothie Mix, leaving your smoothie the perfect texture!They're great for an arm workout too!
Our Smoothie Shakers can hold 700ml, are BPA FREE and have a cool grip panel so won't slip out of your hands. Please note - Logo may fade in the dishwasher.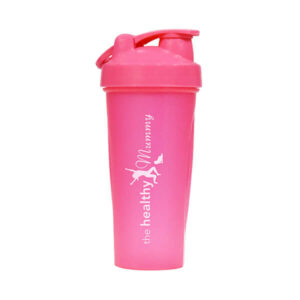 Healthy Mummy Smoothies in Detail
Our meal-replacement Smoothies have been formulated by leading nutritionists to be the perfect companion to a busy mum's life. Choose the flavour to be included in your box. The smoothies have no added fructose and contain no artificial colours or preservatives. They are high in protein and fibre and are recommended by 9/10 mums PLUS they are DELICIOUS. They are also Australian made in Byron Bay!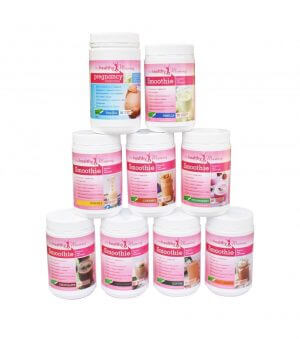 Canvas Tote Bag in Detail
Due to the HUGE popularity of our Black & White Tote bags, we now offer them in Pink & White and Blue & White! These AMAZING Healthy Mummy Carry Bags are perfect to carry all those necessities!
They're made from durable canvas and fully lined with a handy zip pocket on the inside. Size: 60cm Length x 38.5cm Height x 15cm Side.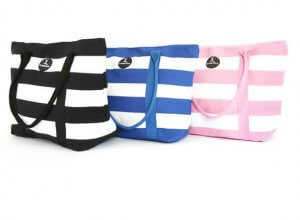 Pink Yoga Mat in Detail
The Healthy Mummy pink yoga mat is the perfect workout mat for yoga, Pilates and stretching.
It is durable, lightweight and provides great cushioning for your knees, hips, joints, and spine during your workout.
Size: Length - 180cm,  Width - 61cm, Depth - .5cm.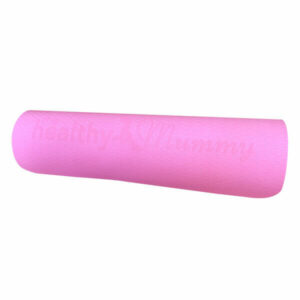 Your Year to SPARKLE Notebook
The motivational notebook is a great place to write down your goals for 2018 and take steps to achieving them. The notebook is hot pink with the text 'THIS IS YOUR YEAR TO SPARKLE' on the cover. Inside the notebook, each page is lined and features The Healthy Mummy logo.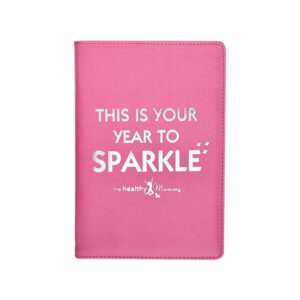 Vanilla Protein Powder in Detail:
Our Healthy Mummy protein is an AWESOME source of high quality whey protein with 28 grams per serve and is a whopping 93% protein!
This high quality protein powder is breastfeeding friendly and comes from grass fed cows. It is ideal for adding into smoothies for an extra protein hit and is also great for baking with.
It comes in a Vanilla flavour and is 99.9% sugar free and contains no added sugars or artificial sweeteners or flavours.
Our whey protein powder is:
Hormone Free
GMO Free
Breastfeeding friendly
Comes from grass fed cows
Low sodium
99.9% Sugar Free
Use it in your smoothies or use in baking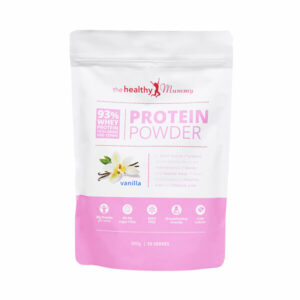 Metabolism Support Formula in Detail
The Healthy Mummy Metabolism-Boosting Tablets
"Metabolism refers to all the chemical processes going on continuously inside your body that allow life and normal functioning (maintaining normal functioning in the body is called homeostasis). These processes include those that break down nutrients from our food, and those that build and repair our body. Building and repairing the body requires energy that ultimately comes from your food."
The Healthy Mummy Metabolism Support Formula has been formulated to contain nutrients involved in energy production and the metabolism of carbohydrates, proteins and fats in the body.
The Healthy Mummy Metabolism Support is DOES NOT contain any caffeine, capsaicin, L-carnitine, picolinate, conjugated linoleic acid (CLA) or resveratrol
Breastfeeding & pregnancy safe
The Healthy Mummy Metabolism Support tablets can be taken while breastfeeding or pregnant. If you are taking other multi-vitamin supplements we recommend that you consult with your healthcare practitioner for appropriate dosages.
Dosage: take two tablets daily or as directed by your healthcare professional.

The KEY INGREDIENTS in our Metabolism Support formula contain:
Thiamine, which helps the body to metabolise carbohydrates and is essential for energy production. It is involved in the maintenance of nerve tissues and supports the health and function of the nervous system.
Riboflavin, which is involved in energy production in the body and contributes to normal energy release from food.
Nicotinamide, which helps the body to metabolise proteins, carbohydrates and fats and is a component of glucose tolerance factor.
Iodine, which is essential for the manufacture of thyroid hormones, and regulates cellular oxygen consumption, basal metabolism and energy production throughout the body.
Selenium, which plays a role in thyroid hormone production, required for normal healthy thyroid function, and has a role in the antioxidant systems.
Pyridoxine (Vitamin B6), which is involved in the regulation of hormonal activity and supports a healthy immune system function.
Pantothenic acid (Vitamin B5), which has a central role in adrenal function and cellular metabolism.
Zinc, which plays a necessary role in the metabolism of androgens, oestrogen and progesterone.
Zinc has antioxidant activity and may, therefore, assist in protecting the body from the damaging effects of free radical damage.
Folinic acid, which is a form of Folate, and is involved in the formation and maturation of red blood cells and can assist in maintaining healthy blood.
Magnesium, which is necessary for proper muscle and nerve function and is required for the production of energy in the body.
Chromium, which is a main component of glucose tolerance factor.
Mecobalamin (Vitamin B12), which is required for red blood cell formation, and is also involved in cell growth and replication.
The Healthy Mummy Metabolism Support tablets can be taken while breastfeeding or pregnant. If you are taking other multi-vitamin supplements we recommend that you consult with your healthcare practitioner for appropriate dosages.
Dosage: take two tablets daily or as directed by your healthcare professional
Please note:
Vitamins can only be of assistance if the dietary vitamin intake is inadequate. This product contains selenium which is toxic in high doses. A daily dose of 150 micrograms for adults of selenium from dietary supplements should not be exceeded. If symptoms persist consult your healthcare practitioner"
ALWAYS READ THE LABEL
USE ONLY AS DIRECTED
IF SYMPTOMS PERSIST SEE YOUR DOCTOR/HEALTHCARE PROFESSIONAL
*Lactose Free
Pink 2L Drink Bottle
Stay hydrated with The Healthy Mummy 2 Litre drink bottle. Brilliant for those hot summer days and to keep up your daily water intake. Track how much water you have consumed with the measurement markers on the side of the bottle.
Features:
Easy flip lid
Durable and BPA free
Measurement markers of the side of the bottle for easy water consumption tracking
Carry handle for easy use plus a convenient carry strap.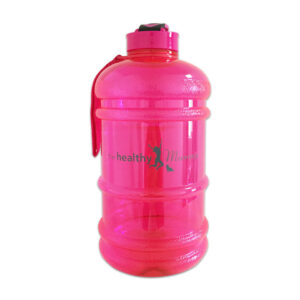 Inflatable Beach Ball
The Healthy Mummy Beach Ball is PERFECT for having fun at the beach and losing calories whilst you play! Easy to blow up and deflate, it fits brilliantly into your beach bag.
50cm diameter once inflated up.