The Mega Pink Pack includes:
Pink Visor
Hot Pink Smoothie Shaker
Pink Crop Top
Portion Plate
Pink Team HM Cap
Pink Canvas Tote Bag
Protein Powder
Healthy Mummy Smoothie
Pink Visor
The Healthy Mummy visor is perfect for working out on those hot summer days, it keeps your face in the shade whilst letting your head breath. The visor is pink with The Healthy Mummy logo embroidered in black.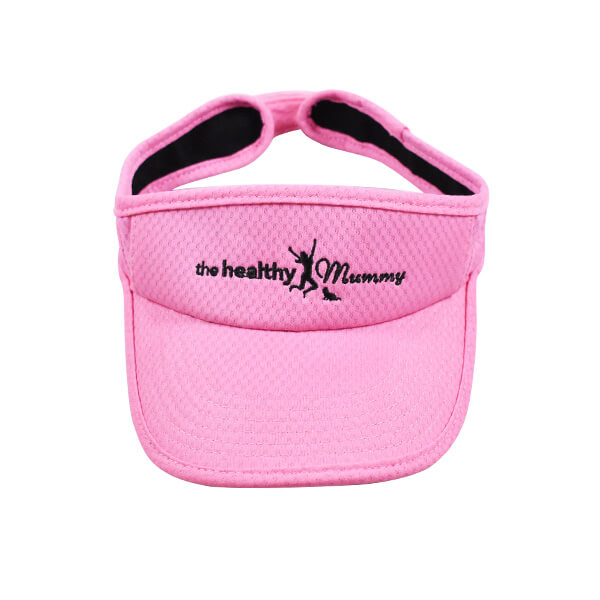 One size fits most.
Hot Pink Smoothie Shaker
Our Healthy Mummy Smoothie Shakers contain a clever shaker ball that helps dissolve the Healthy Mummy Smoothie Mix, leaving your smoothie the perfect texture!
They're great for an arm workout too!
Our Smoothie Shakers can hold 700ml, are BPA FREE and have a cool grip panel so won't slip out of your hands.
Please note – Logo may fade in the dishwasher.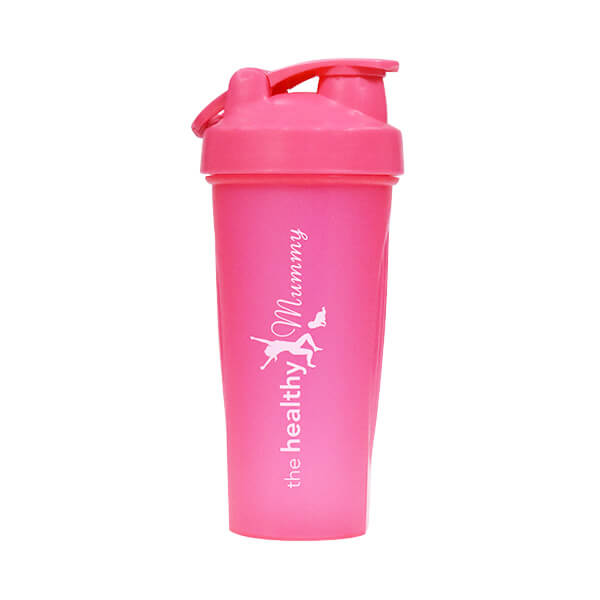 Pink Crop Top
The Healthy Mummy crop top is SUPER comfortable and very SUPPORTIVE. The crop comes in Healthy Mummy Pink and has a logo on the front left and centre back. The highly supportive sports bra will keep your bouncing in check.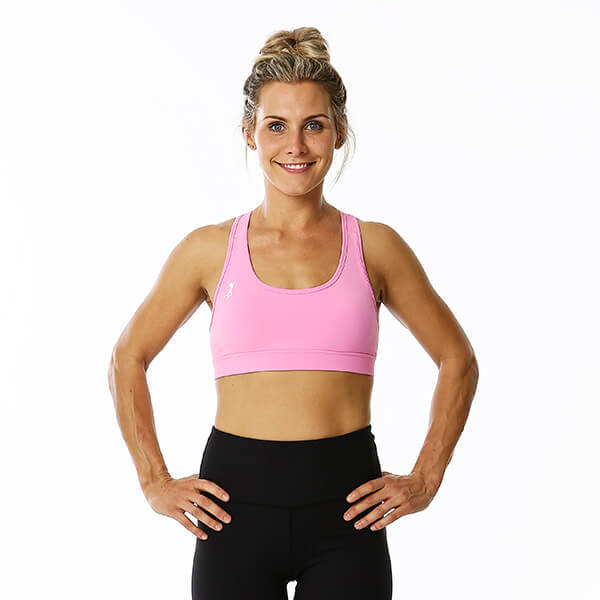 87% Nylon, 13% Elastane
Effectively wicks moisture
Breathable
Quick-Drying
Flexible mesh panel for more breathability
Supportive, comfortable design.
Portion Plate
The Healthy Mummy portion plate is an excellent tool to ensure that you are eating a healthy and balanced diet. It features 3 sections, one for veg & salad (½ plate), one for protein (¼ plate) and one for carbohydrates (¼ plate).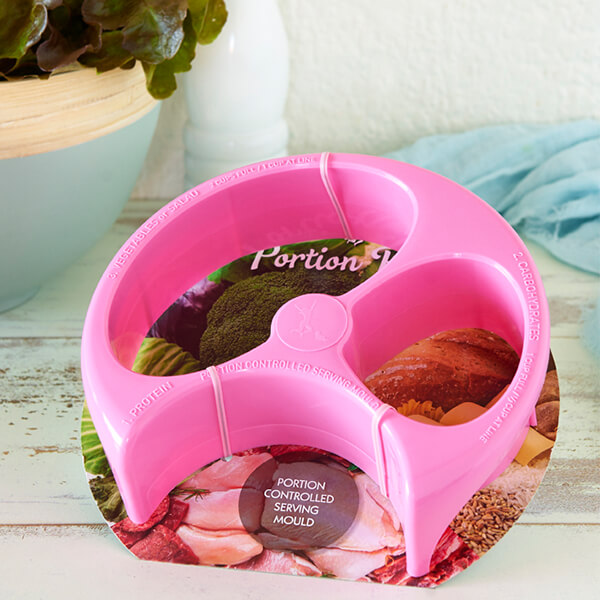 The portion plate is super easy to use, simply place it on your plate and fill each section based on The Healthy Mummy eating plan.
Pink Team Healthy Mummy Cap
Pram walks and workouts in the sunshine are great for your health, but they can take their toll on your skin if you're not sun-sensible.
Help protect yourself from the sun with our high-quality embroidered Healthy Mummy baseball cap!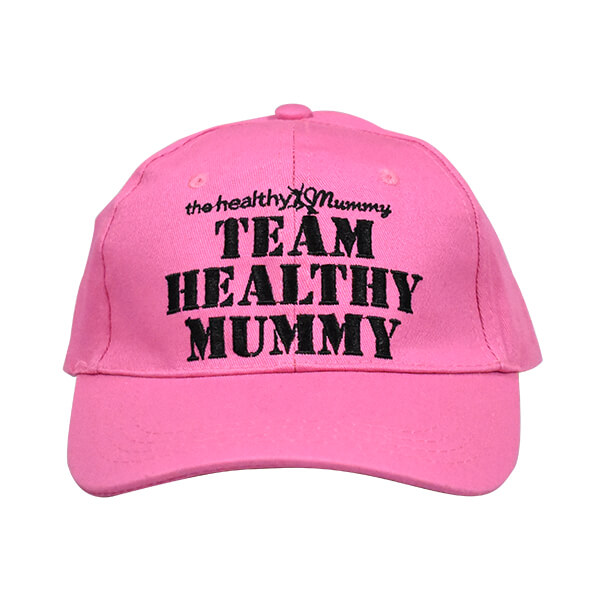 Pink Canvas Tote Bag
Due to the HUGE popularity of our Black & White Tote bags, we now offer them in Pink & White!
These AMAZING Healthy Mummy Carry Bags are perfect to carry all those necessities!
They're made from durable canvas and fully lined with a handy zip pocket on the inside. 
Size: 60cm Length x 38.5cm Height x 15cm Side.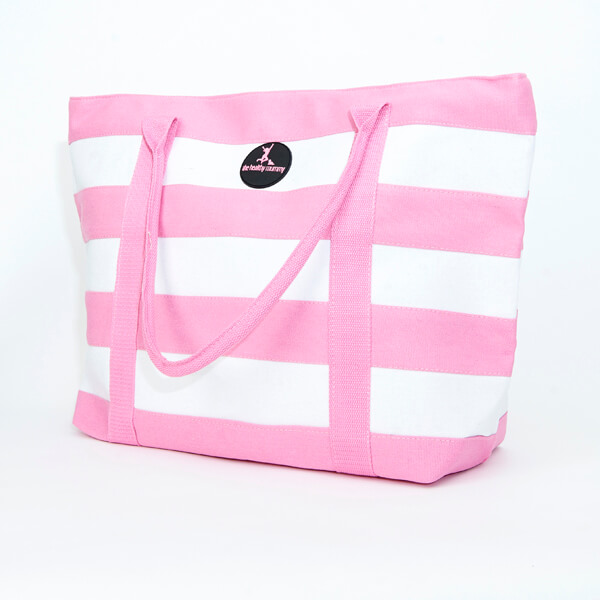 Choose from Chocolate or Vanilla Protein Powder
Our Healthy Mummy protein is an AWESOME source of high-quality whey protein with over 26g of protein per serve.
Our chocolate whey protein powder is:
High-quality whey protein from grass-fed cows
90-93% whey protein
Breastfeeding friendly
99.9% sugar-free
Low sodium
No artificial sweeteners or flavours
Hormone free
GMO-free
Directions
Simply mix 30g of Chocolate Protein Powder with water, it's super easy to make.
The powder is also ideal for adding into smoothies for an extra protein hit and is great for baking with too.
Nutritional Information
Nutritional Information – Chocolate

Nutritional Information – Vanilla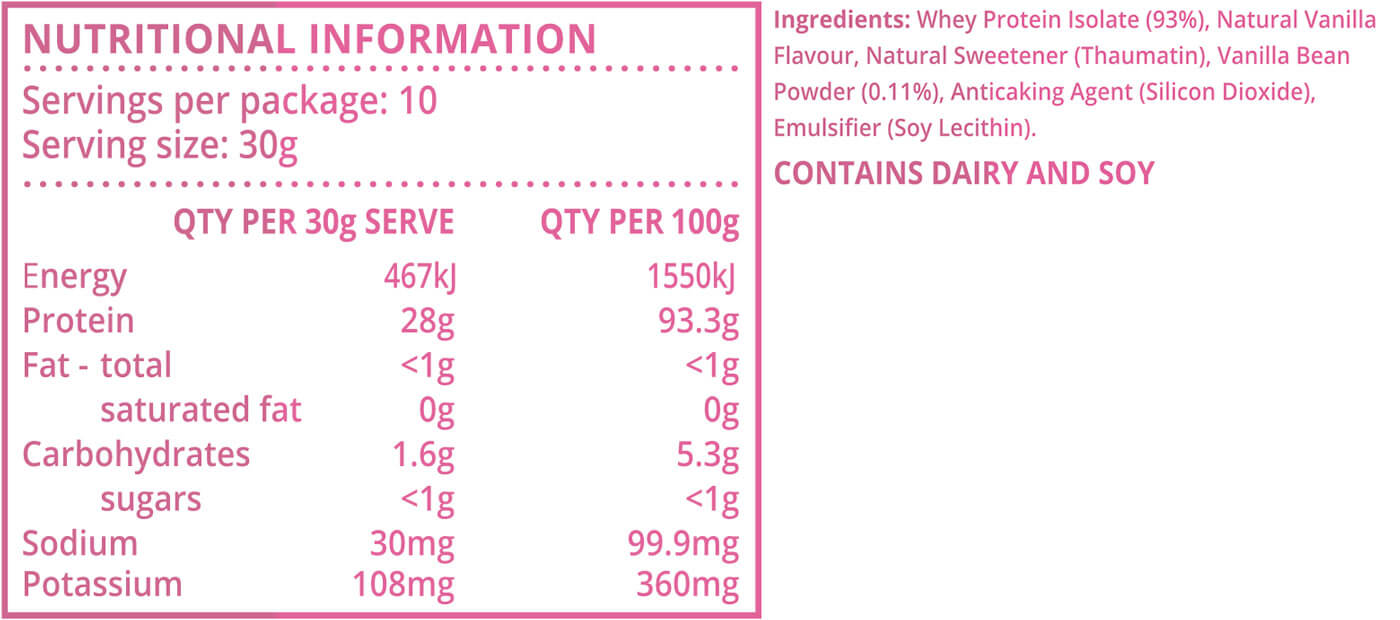 Healthy Mummy Smoothie
Our meal-replacement weight loss smoothies have been formulated by leading nutritionists to be the perfect companion to a busy mum's life when trying to lose weight. They're breastfeeding-friendly.
20 serves per 500g tub.
Available in: NEW & IMPROVED Chocolate flavour, Vanilla, Caramel, Coffee, Choc-Mint, Banana, Strawberry, Cookies & Cream, Salted Caramel and Raspberry Ripple.