IMMUNE Double Pack
Specifically designed for busy mums, The Healthy Mummy IMMUNE  is here to help boost your immune system naturally.
A supercharged blend of real food and organic sources packed with vitamins and zinc to assist immune function and help keep you healthy
IMMUNE is high in Vitamin C, Vitamin D, Vitamin A and Zinc which support and nourish the immune system naturally. With a delicious berry flavour.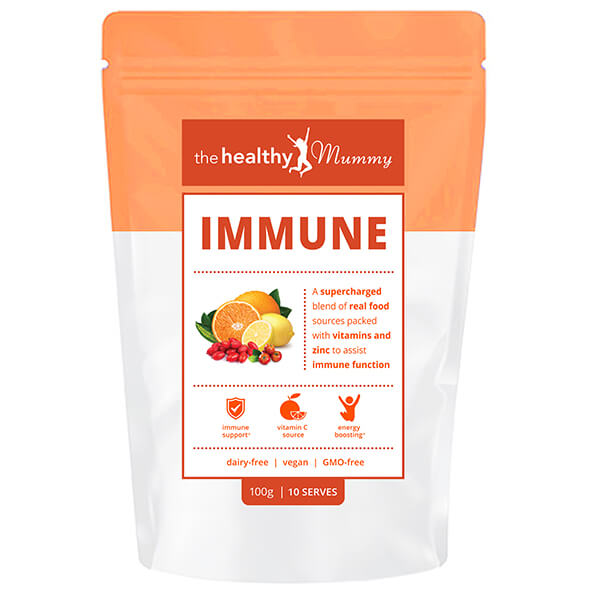 Why is our IMMUNE supplement different?
It has been specifically formulated for BUSY MUMS
It nourishes your immune system NATURALLY (includes organic ingredients)
It is safe for use whilst BREASTFEEDING
A VEGAN-friendly product. Free from dairy and preservatives

Contains

PROBIOTICS

 - With good gut function you can absorb your nutrients better, so you are better primed to fight off winter colds and other nasties.

Contains no gluten ingredients
Helps to BOOST your Immune System
Tastes GREAT with a berry flavour
Benefits of IMMUNE
Packed with immune-supporting superfoods to support and nourish your immune system
A great source of Vitamin C and Zinc

Supports a healthy immune system

Good source of Vitamin A, D, Calcium and Magnesium
How to use it?
Mix 10g per day in a glass of water or juice or add as a booster in your Healthy Mummy Smoothie. Take once daily.
Nutritional Info & Ingredients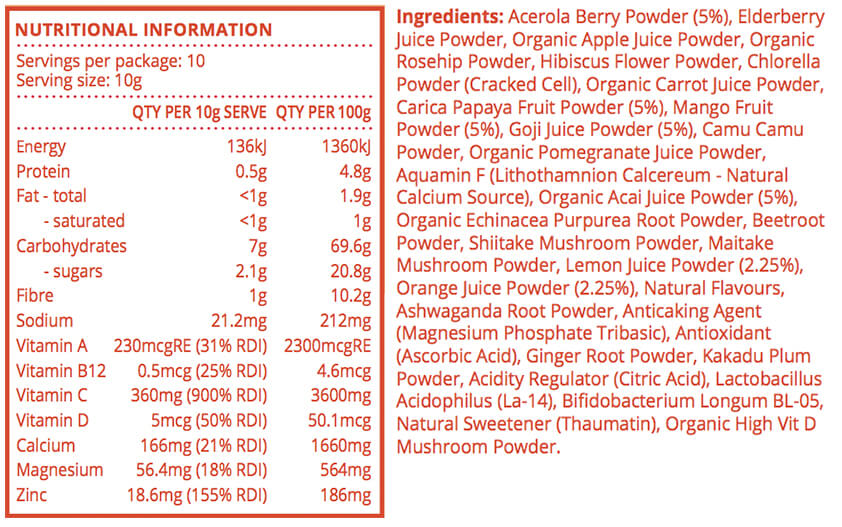 Is IMMUNE gluten free? 
IMMUNE does not contain any ingredients that commonly contain gluten. However, it hasn't gone through gluten testing to be certified gluten-free.
Can I take IMMUNE whilst pregnant? 
Ashwagandha is an ingredient in IMMUNE and is not recommended during pregnancy. It has traditionally been recommended in Asian medicine, however, it is best to avoid during pregnancy. It is fine during breastfeeding.
What is the difference between Super Greens and IMMUNE?
Super Greens is a wellbeing product designed to boost your energy levels.  The IMMUNE product is targeted at support a healthy immune system.
Is IMMUNE safe to take when Breastfeeding?
Yes IMMUNE is perfectly safe to take whilst breastfeeding and will help to support your immune system during this important time.
To read more FAQ's about IMMUNE, please click here 
Nutritionist Reviews
Elisha Danine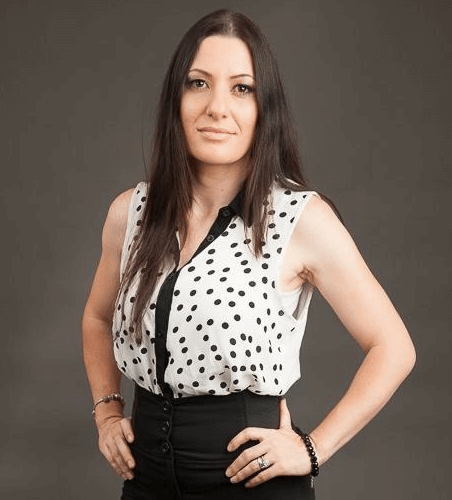 "IMMUNE is a great blend of synergistic herbs, fruits and vegetables that work well together to create a dynamic health boost.
The Healthy Mummy have done a great job in creating this combination of immune enhancing ingredients that will help to prevent sickness and build the immune system.
I also love the addition of Vitamins C & D, plus zinc and probiotics. I believe a great all around supplement for the whole family."
Elisha Danine
(B. Hlth Sci Comp. Med.)
Cheree Sheldon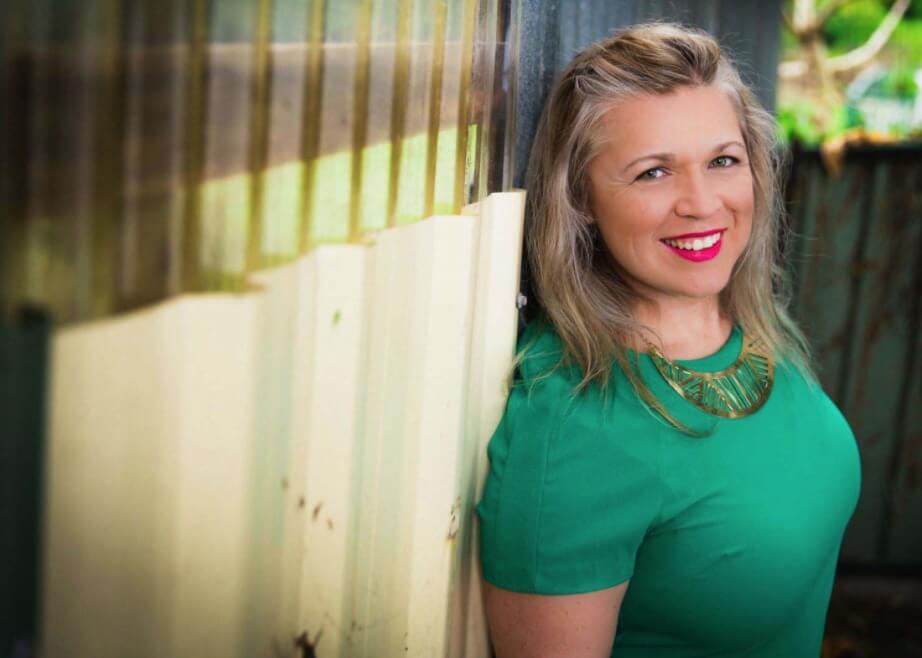 "WOW! The Healthy Mummy products are on fire! The new Immune Powder is no exception, it is divine. This is going to save opening a thousand little packets of superfoods to add into tonics and smoothies, as it is all there in the one blend. I think the thing I like the most about the Immune powder is that it is from real food and herbs, and not a synthetic product. Foods like acerola, Camu Camu and rose hips are just so amazing for immunity due to their vitamin C and antioxidant properties but are products that just aren't easily available in everyday life. Harnessing the goodness of these foods means that our immune system benefits without having to trek into a jungle to harvest berries or pick mushrooms! And... Medicinal mushrooms have so much research behind them for health benefits, especially for immunity! Often people are hesitant to try medicinal mushrooms due to their taste, but this tastes great. It is full of delicious fruit powders like elder, mango and hibiscus, that not only add amazing flavour but help protect our health. Not to mention the herbs like echinacea and ashwagandha that are in it! Am I raving?! It's a wonderful immune blend. Love it."
Cheree Sheldon
(Advanced diplomas of western herbal medicine, nutritional medicine and naturopathy)