* Stock of the Healthy Mummy Leggings is limited! Only sizes 8, 10 and 12 are available.
The Healthy Mummy full-length exercise leggings are designed for active Mums.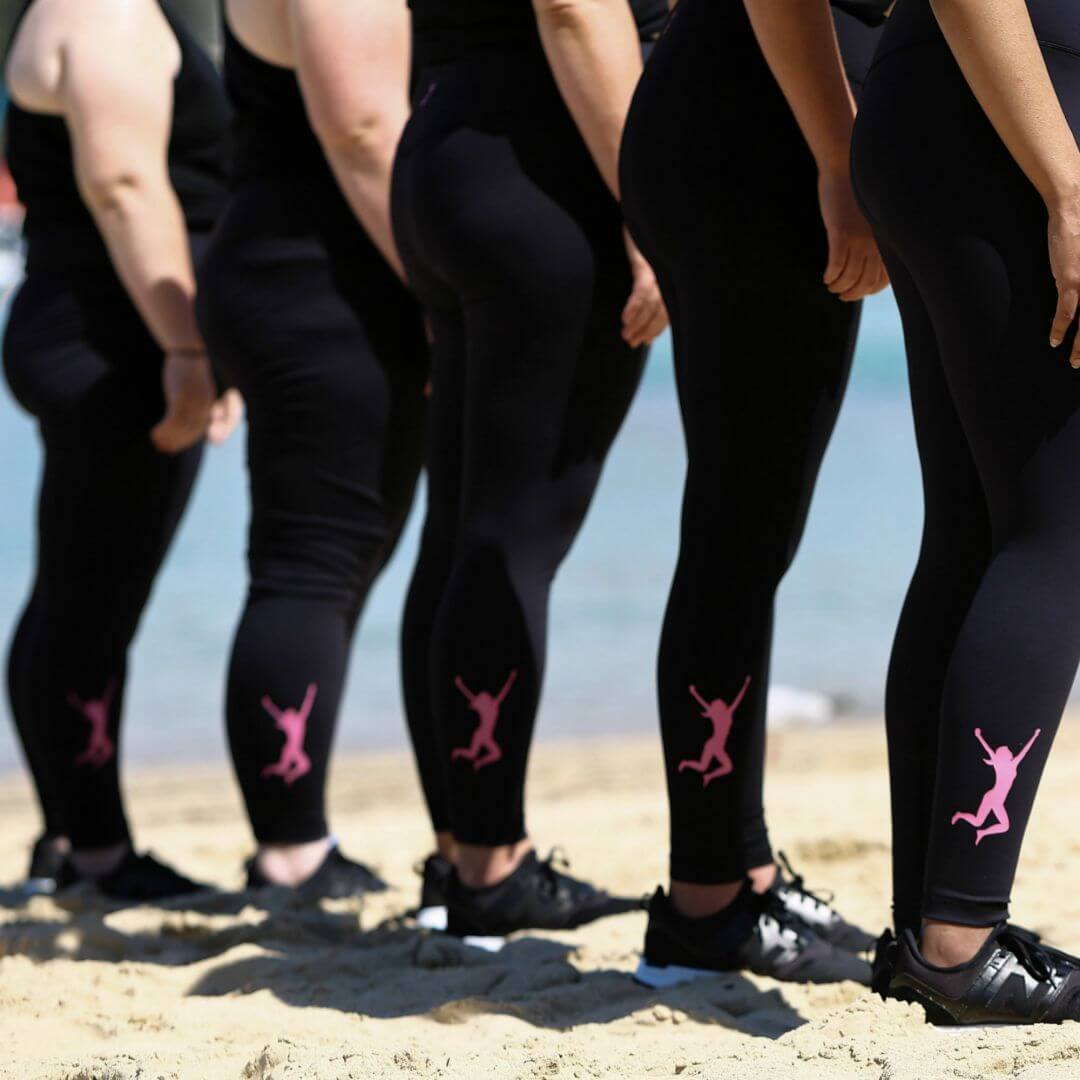 Customer Feedback
Rochelle O'Connor one of the REAL MUM models who tested the Active Wear says:
"OMGOSH LADIES THIS IS SO EXCITING!!!I LOVE how soft, comfortable- yet SUPPORTIVE these leggings are!!!
To give you a rough idea, they will hold you tight- but not so tight that you're uncomfortable.They DON'T ROLL DOWN. THEY DO STAY BLACK. THEY ABSORB ALL THE SWEAT. The fabric is QUALITY, you can definitely tell the difference!!!
THEY ARE SQUAT PROOF- no matter how low I go. Honestly I LOVE THEM!!! And I am confident you will too!!!
P.S. I used to work at a Brazilian Activewear Store in Parramatta called Activ8, I'm extremely picky when it comes to activewear, and I am IN LOVE with these!!!
GET YOURS BEFORE ALL THE SIZES GO!!!AND THEY ARE TRUE TO SIZE!!! No second guessing thank goodness "
Made from high-quality materials they are completely squat proof and super comfortable! With our jumping mummy logo on the right ankle and also on the band in the centre back.
Last sizes left: 8, 10 and 12 (all other sizes are sold out and won't be restocked)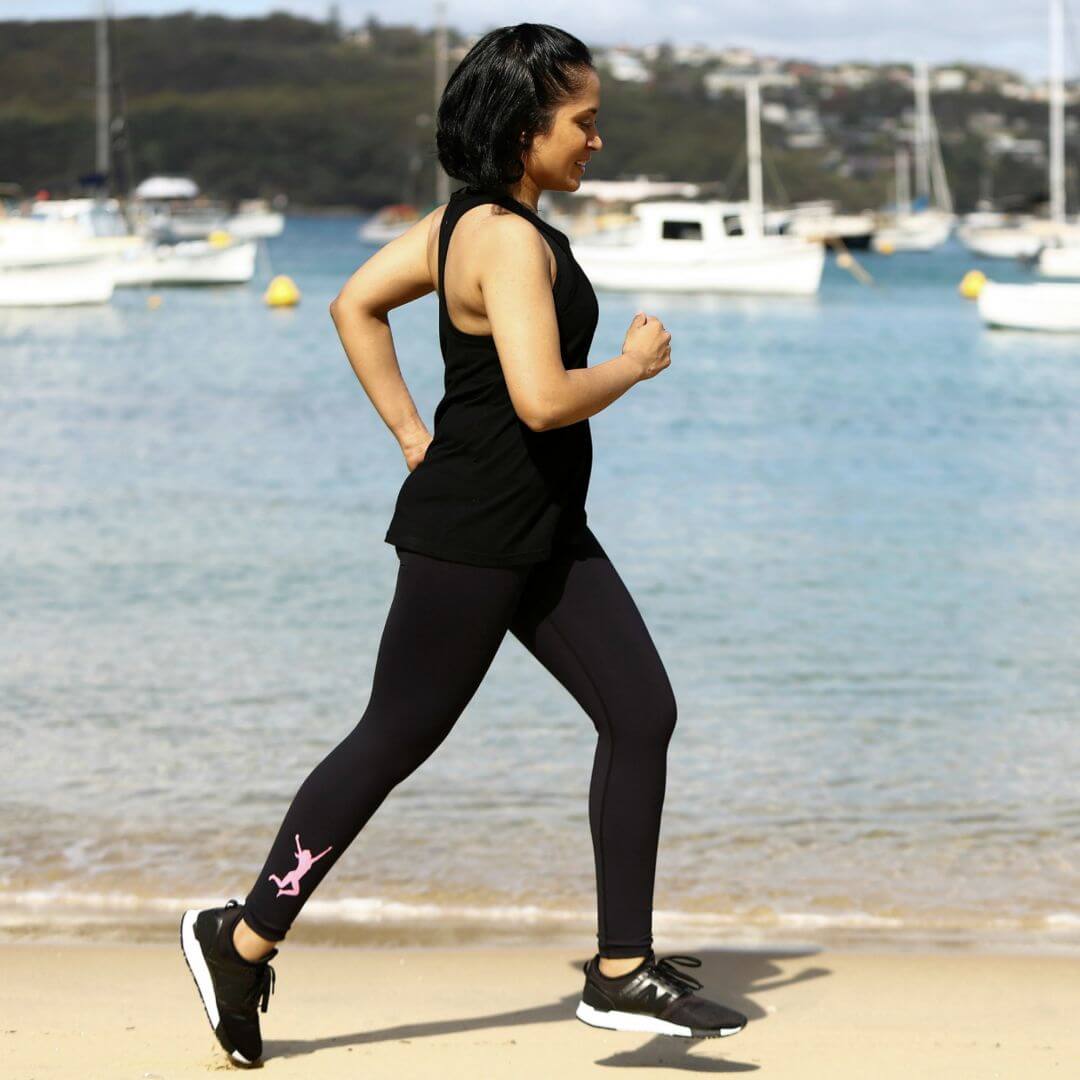 They are High quality and made of 87% Nylon, 13% Elastane
Stretchy & supportive
Breathable
Sweat-Wicking
Squat proof and blackout material
High waist design to provide support and comfort while working out 'Squat proof
Optional drawcord allows for the perfect fit
A handy pocket to keep your cash, keys or other small items
Size 8-22 (unfortunately 16-22 are sold out and won't be restocked at this stage)