This pack includes:
Pink Crop Top with mesh back
Body Sculpting Lotion
Ankle Weights
Wall Planner
Smoothie
Pink Crop Top with Mesh Back in Detail
Introducing our *BRAND NEW* Crop Top, available NOW!
The Healthy Mummy crop top is SUPER comfortable and very SUPPORTIVE. The crop comes in Healthy Mummy Pink and has a logo on the front left and centre back. The highly supportive sports bra will keep your bouncing in check.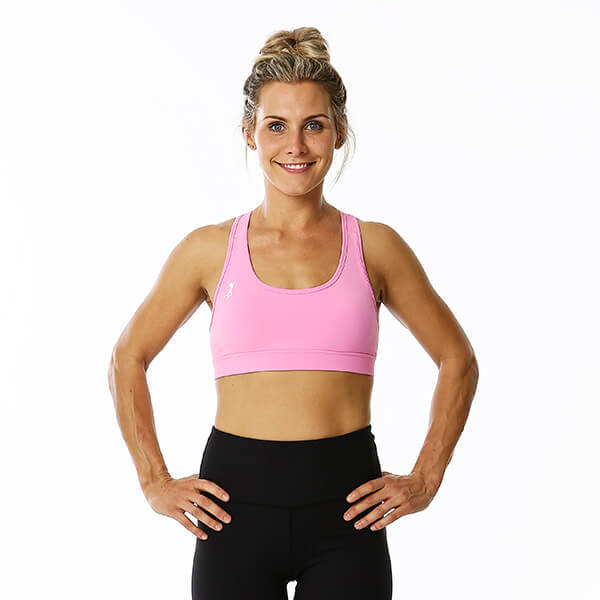 87% Nylon, 13% Elastane
Effectively wicks moisture
Breathable
Quick-Drying
Flexible mesh panel for more breathability
Supportive, comfortable design.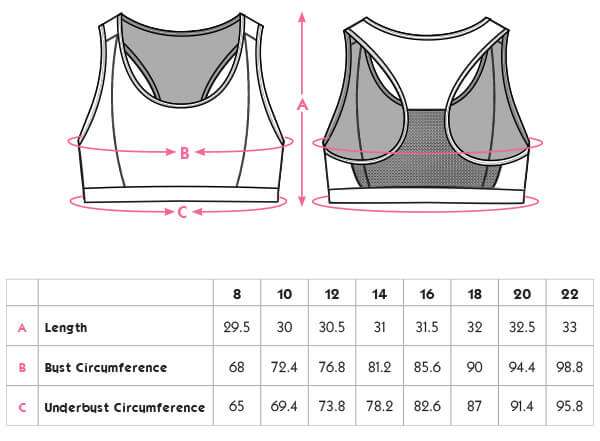 Body Sculpting Lotion is CLINICALLY PROVEN to reduce the appearance of cellulite 
85% of women who use the lotion experience a reduction in cellulite!
A lightweight lotion that stimulates skin cells and reduces cellulite. When used regularly, the nutritional actives of Artichoke and Avocado work together to help enhance skin firmness and reduce the appearance of stretch marks. These amazing ingredients also moisturise and hydrate your skin.
Triple Action Formula:

STRETCH MARK REDUCTION
INCREASE FIRMNESS
REDUCE CELLULITE APPEARANCE

Unique ingredients that provide visibly firmer and more toned skin
Reduces under eye puffiness
Provides 24–hour hydration
Easily absorbed into the skin

Smells amazing, the scent is orange and blossom 

Safe during PREGNANCY and BREASTFEEDING
How can our Body Sculpting Lotion help you?
Stretch Mark Reduction
Studies have shown that the unique ingredients in the Body Sculpting Lotion reduce the colour, length and overall appearance of stretch marks. Australian Kakadu Plum has antioxidant and anti-inflammatory properties that helps toheal damaged skin.
Increased Firmness of the Skin
The active ingredients provide a tightening film on the skin and can help toreduce loose skin. Loose skin can occur after pregnancy or weight loss. The lotion visibly and measurably refines the silhouette and when used regularly leads to a slimmer abdomen. 
Reduce Cellulite Appearance
The lotion contains unique ingredients which reduce cellulite and the orange peel appearance. The unique ingredients cause the exiting fat to fragment into fat globules and decompose. 
Additional Information
Afterpay is available

For FAQ's on the Body Sculpting Lotion please click here
Ankle Weights
The Healthy Mummy ankle weights are 1kg each and perfect for increasing the resistance of any workout. The increase in resistance results in an increase in calories burnt!
Double your workout results with these AMAZING ankle weights.
Ankle weights create additional resistance on the leg muscles. The increased resistance results in greater fitness and tone in a shorter period of time. When you are exercising , the ankle weights will increase the intensity of the exercise by forcing the muscles to work harder.
The Healthy Mummy 2019 Wall Planner in Detail
The 2019 Wall Planner is the perfect edition to your home to help you and your family plan the year ahead.
See the entire year laid out in front of you for easy planning.
Dimensions: H60 x W42cm
Meal Replacement Weight Loss Smoothie
How can Healthy Mummy Smoothies benefit you?
Our meal-replacement Smoothies have been formulated by leading nutritionists to be the perfect companion to a busy mum's life when trying to lose weight.
They're breastfeeding-friendly! 
20 serves per 500g tub.
Healthy Mummy Smoothies are an excellent source of essential vitamins, minerals, nutrients & important antioxidants
They don't contain weight loss accelerants, caffeine, gluten and are dairy-free. They are also a non-Genetically Modified product.
They can help with weight management when used as part of a diet & exercise plan
They provide the best possible nutrition for energy
They're breastfeeding-safe and are designed to help to support milk supply
They're 96% sugar free and do not contain added fructose
They're low GI & high fibre which helps you feel fuller for longer and aids digestion
They're quick and easy to prepare and taste delicious
They're high in protein & lower in sugar than any other product on the market – see a comparison table.