This pack includes:
1 x Team Healthy Mummy Cap
1 x Smoothie Scoop
1 x Pink Resistance Bands
1 x Healthy Mummy Smoothie
1 x Protein Powder
1 x 2L Pink Drinking Bottle
1 x Apple Cider Vinegar Tablets
Team Healthy Mummy Pink Cap in Detail
Pram walks and workouts in the sunshine are great for your health, but they can take their toll on your skin if you're not sun-sensible.
Help protect yourself from the sun with our high-quality embroidered Healthy Mummy baseball cap!
Smoothie Scoop 25g in Detail
It's EVEN easier to make your smoothie with a perfect size reusable Healthy Mummy scoop!
The scoop holds 25gs of Smoothie powder and is strong enough to be used over and over again!
It's also BPA FREE.
Pink Resistance Bands in Detail
Pink Resistance Bands
Strengthen and tone your body with our NEW PINK Healthy Mummy Resistance Bands.
Our 5 pack of resistance bands in various resistance levels are portable, easy to use and excellent for working out and stretching anytime and anywhere.
Width 2" (51cm)
Length: 10" (254mm)
Resistance Levels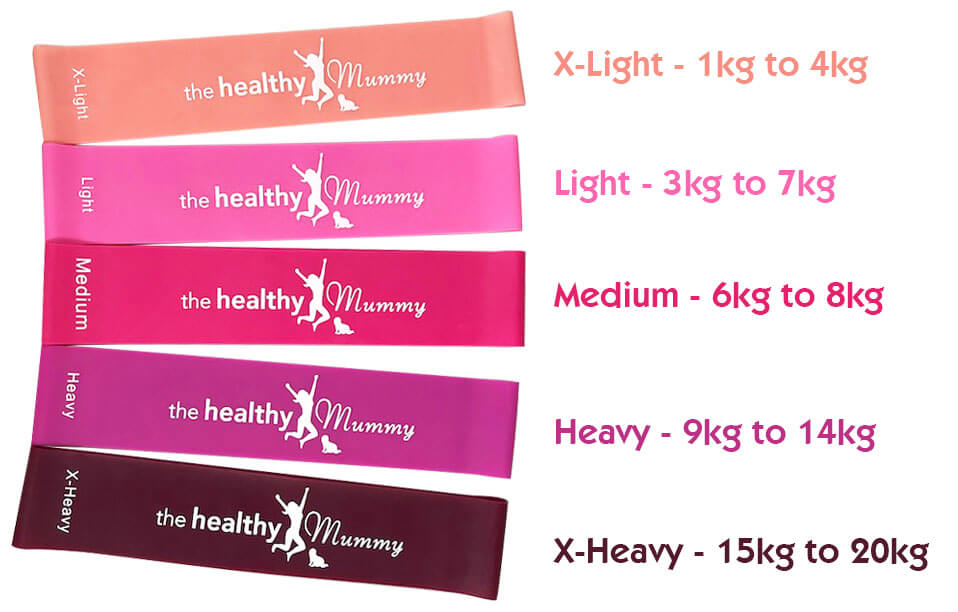 What is included:
Travel pouch – Making them super easy to keep together and take anywhere
5 resistance bands, each with different levels of resistance.
Please Note

The X-Light and Lights

 bands are quite thin for their level of resistance, they shouldn't be stretched more than 2 times their length, as this could cause the bands to snap.

Bands shouldn't be looped around any sharp surfaces.