The Fitness Pack Contains:
1x Healthy Mummy Smoothies
1x Resistance Bands
1x Pink Visor
Healthy Mummy Smoothies in Detail
Meal replacement weight loss smoothies for mums
Our meal-replacement weight loss smoothies have been formulated by leading nutritionists to be the perfect companion to a busy mum's life when trying to lose weight. They're breastfeeding-friendly.
20 serves per 500g tub.
Available in: NEW & IMPROVED Chocolate flavour, Vanilla, Caramel, Coffee, Choc-Orange, Choc-Mint, Banana, Strawberry, Cookies & Cream and Raspberry Ripple .
Want more information.
How can Healthy Mummy Smoothies benefit you?
Healthy Mummy Smoothies are an excellent source of essential vitamins, minerals, nutrients & important antioxidants
They don't contain weight loss accelerants, caffeine, gluten and are dairy-free. They are also a non-Genetically Modified product.
They can help with weight management when used as part of a diet & exercise plan
They provide the best possible nutrition for energy
They're breastfeeding-safe and are designed to help to support milk supply
They're 96% sugar free and 100% fructose free
They're low GI & high fibre which helps you feel fuller for longer and aids digestion
They're quick and easy to prepare and taste delicious
They're high in protein & lower in sugar than any other product on the market – see a comparison table.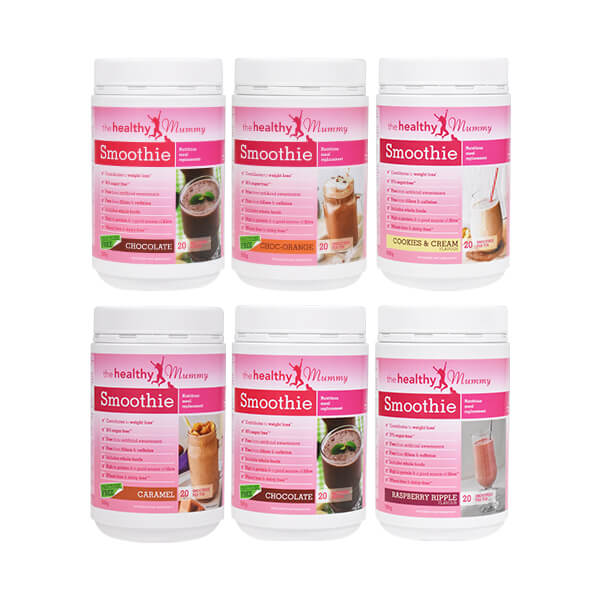 Resistance Bands in Detail
Strengthen and tone your body with our Healthy Mummy Resistance Bands.
Our 5 pack of resistance bands in various resistance levels are portable, easy to use and excellent for working out and stretching anytime and anywhere.
What is included:
Travel pouch. Making them super easy to keep together and take anywhere
5 resistance bands, each with different levels of resistance – Yellow (X-Light), Red (Light), Green (Medium), Blue (Heavy), Black  (X-Heavy).
Width 2" (51cm)
Length: 10" (254mm)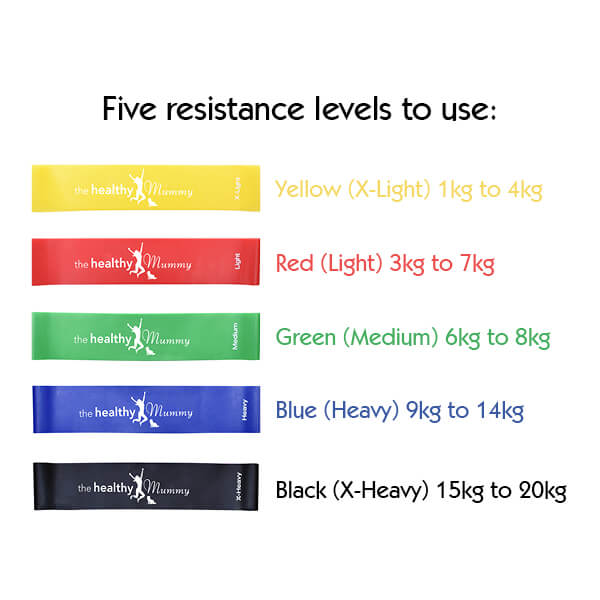 Please Note
The light bands 
(yellow and red) as these bands are quite thin for their level of resistance, they shouldn't be stretched more than 2 times their length, as this could cause the bands to snap.
Bands shouldn't be looped around any sharp surfaces.
Pink Visor in Detail
The Healthy Mummy visor is perfect for working out on those hot summer days, it keeps your face in the shade whilst letting your head breath. The visor is pink with The Healthy Mummy logo embroidered in black.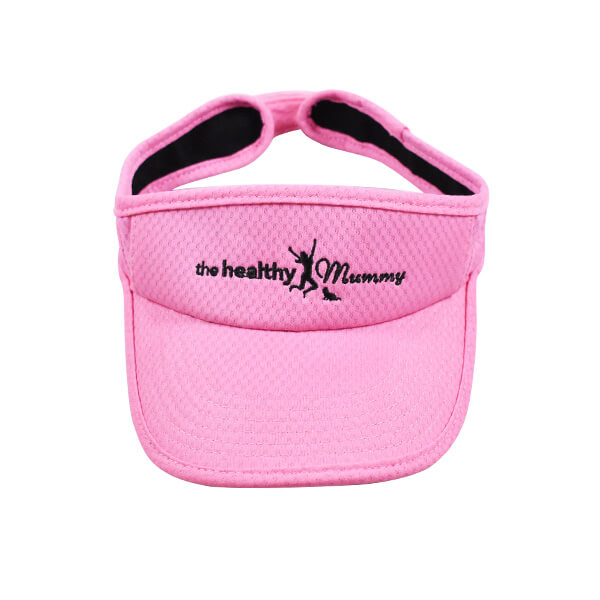 One size fits most.