The Double Smoothie and Snack Bar Pack Contains:
2 x Healthy Mummy Smoothie
1 x Metabolism Support Formula
How can Healthy Mummy Smoothies benefit you?
Our meal-replacement Smoothies have been formulated by leading nutritionists to be the perfect companion to a busy mum's life when trying to lose weight.
They're breastfeeding-friendly! 
20 serves per 500g tub.
Healthy Mummy Smoothies are an excellent source of essential vitamins, minerals, nutrients & important antioxidants
They don't contain weight loss accelerants, caffeine, gluten and are dairy-free. They are also a non-Genetically Modified product.
They can help with weight management when used as part of a diet & exercise plan
They provide the best possible nutrition for energy
They're breastfeeding-safe and are designed to help to support milk supply
They're 96% sugar free and do not contain added fructose
They're low GI & high fibre which helps you feel fuller for longer and aids digestion
They're quick and easy to prepare and taste delicious
They're high in protein & lower in sugar than any other product on the market – see a comparison table.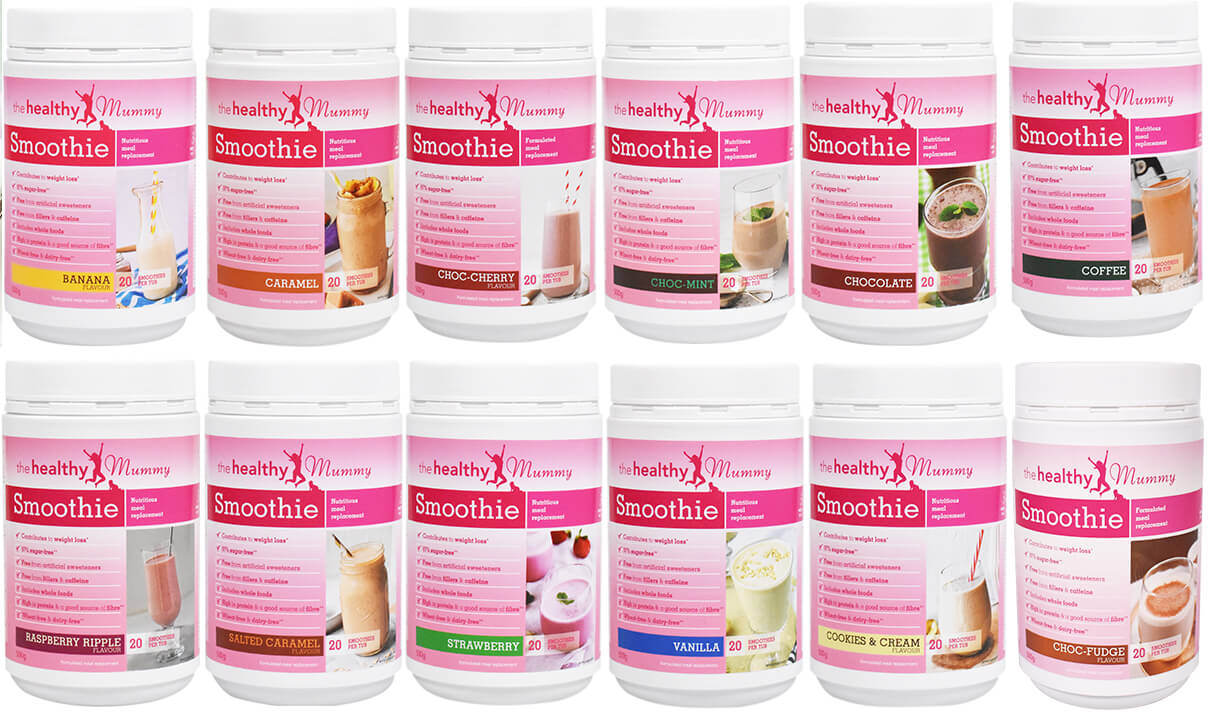 The Healthy Mummy Metabolism Support 
The Healthy Mummy Metabolism Support Formula has been formulated to contain nutrients involved in energy production and the metabolism of carbohydrates, proteins and fats in the body.
The Healthy Mummy Metabolism Support is DOES NOT contain any caffeine, capsaicin, L-carnitine, picolinate, conjugated linoleic acid (CLA) or resveratrol.
The Healthy Mummy Metabolism Support tablets can be taken while breastfeeding or pregnant.
Dosage: take two tablets daily or as directed by your healthcare professional.
Please note:
Vitamins can only be of assistance if the dietary vitamin intake is inadequate. This product contains selenium which is toxic in high doses. A daily dose of 150 micrograms for adults of selenium from dietary supplements should not be exceeded.  If symptoms persist consult your healthcare practitioner".  If you are taking other multi-vitamin supplements we recommend that you consult with your healthcare practitioner for appropriate dosages.
ALWAYS READ THE LABEL
USE ONLY AS DIRECTED
IF SYMPTOMS PERSIST SEE YOUR DOCTOR/HEALTHCARE PROFESSIONAL