This pack includes:
3x Healthy Mummy Smoothies

Healthy Mummy All I want for Christmas Singlet

A Healthy Mummy Is made in the Kitchen Apron in Black

Healthy Mummy Christmas Recipe Cookbook

Healthy Mummy Christmas Cookie Cutters
Healthy Mummy Wine Cooler Bag
Healthy Mummy Wine Stopper
Healthy Mummy Reusable Pink Cup

HEALTHY MUMMY SMOOTHIES
Our meal-replacement Healthy Mummy Smoothies, have been formulated by leading nutritionists to be the perfect companion to a busy mum's life when trying to lose weight. And they're breastfeeding-friendly!
20 serves per 500g tub.
How can Healthy Mummy Smoothies benefit you?
Healthy Mummy Smoothies are an excellent source of essential vitamins, minerals, nutrients & important antioxidants
They don't contain weight loss accelerants, caffeine, gluten and are dairy-free. They are also a non-Genetically Modified product.
They can help with weight management when used as part of a diet & exercise plan
They provide the best possible nutrition for energy
They're breastfeeding-safe and are designed to help to support milk supply
They're 96% sugar free and do not contain added fructose
They're low GI & high fibre which helps you feel fuller for longer and aids digestion
They're quick and easy to prepare and taste delicious
They're high in protein & lower in sugar than any other product on the market
The owners of  The Healthy Mummy shall have no liability or responsibility to any person or entity with respect to any loss or damage caused, or alleged to be caused, directly or indirectly by the information contained herein.
If your baby suffers from colic, has allergies, has any digestive issues or any illness, we advise discussing any diet plan with your Doctor as certain foods may exacerbate the problem. 
When introducing any new food into your diet, we advise being alert to any food sensitivity in your baby such as a change in bowel movements and discontinuing any new diet plan if any food sensitivity occurs.
Please only begin any exercise routine post birth after receiving the all clear from your Doctor or Physio and never put any pressure on yourself to do exercise before you are 100% recovered post birth – which could up to 12 months or more if you have had a difficult birth.

HEALTHY MUMMY ALL I WANT FOR CHRISTMAS SINGLET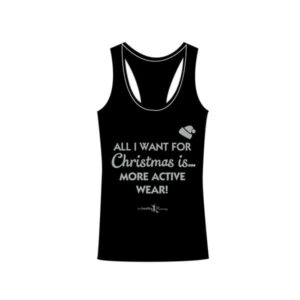 You voted for it and now it is HERE!
The Healthy Mummy black yoga mat is the perfect workout mat for yoga, Pilates and stretching.
It is durable, lightweight and provides great cushioning for your knees, hips, joints, and spine during your workout.
Size:
Length - 180cm
Width - 61cm
Depth - .5cm
A HEALTHY MUMMY IS MADE IN THE KITCHEN APRON IN BLACK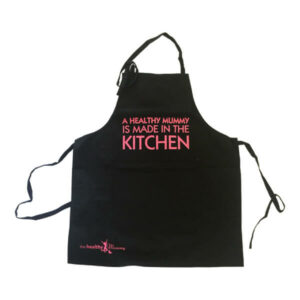 A Healthy Mummy Is made in the Kitchen! Wear your Healthy Mummy apron whilst preparing yummy Healthy Mummy meals, smoothies and more.
The apron provides great coverage and protects against kitchen spills and food stains.
Features an adjustable tie for comfort and fit around the waist and neck. It has 2 pockets on the front.
Size: 
Length - 67cm (additional length in adjustable tie)
Width - 58cm (additional length in adjustable tie)
HEALTHY MUMMY CHRISTMAS RECIPE COOKBOOK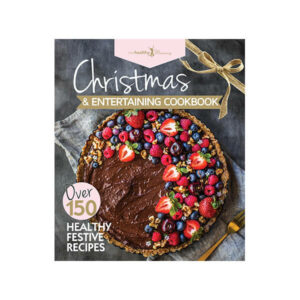 The Christmas and New Year's season is one of the most fun and rewarding times of the year, as there are so many opportunities to get together with family and friends and celebrate what's really important in life.
The festive season is packed with parties, dinners, and barbecues, and these are great times to enjoy yourself and relax. However, even with the best of intentions, a full calendar of festivities can also result in a little too much indulgence, leaving you feeling bloated, lethargic and generally unhealthy by early January!
HEALTHY MUMMY CHRISTMAS COOKIE CUTTERS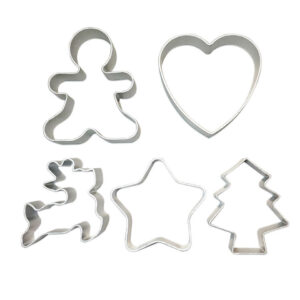 A great way to start getting into the Christmas spirit is to start making cookies with the kids in the kitchen! So many delicious healthy mummy recipes to pick from and now you can use these fantastic cookie cutters to create some fun!
This gorgeous pack has 5 cutters in a selection of Christmas icons - a reindeer, star, Christmas tree, a gingerbread man and a love heart.
HEALTHY MUMMY CHRISTMAS WINE STOPPER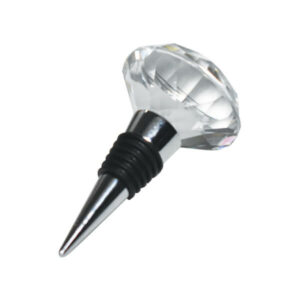 With friends popping over this Christmas, you are sure to have a few bottles of wine being opened. So get into the Christmas look with this Healthy Mummy Star Wine Stopper!
Fantastic for those half-finished bottles of wine, or keeping the bubbles in your champagne a bit longer!
HEALTHY MUMMY CHRISTMAS WINE COOLER BAG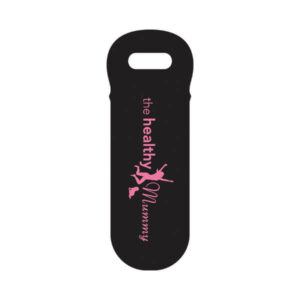 Keep your bottles of drink cool over the festive period with this Healthy Mummy Wine Bag. This black and stylish bag is perfect for carrying your wine to the beach this Christmas.
Made from a neoprene fabric that keeps the bottles cold and dry!
HEALTHY MUMMY REUSABLE PINK CUP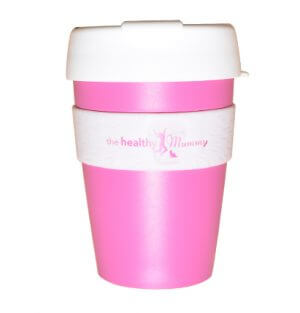 Have your coffee or tea on the go, and be environmentally friendly at the same time!
Enjoy coffee or tea anytime in your own Healthy Mummy reusable pink cup.
Our Healthy Mummy reusable keep cups are suitable for coffee, tea, and iced beverages.
Comes in the Healthy Mummy PINK that we all love. Easy to clean and dishwasher friendly.
Size: Medium 350mls