Get a guilt-free chocolate hit with our Top 5 Choc-Cherry Smoothie Recipes Pack.
These 5 easy-to-follow recipes are made with our LIMITED EDITION Choc-Cherry Smoothie and are perfect for whipping up a delicious, satisfying snack.
The Healthy Mummy smoothie recipes are low in calories, packed with fibre and essential vitamins and minerals, making these smoothies an essential element of your healthy eating plan.
Recipes include:
Almond Berry Smoothie
Double Choc-Cherry Smoothie
Banana Choc-Cherry Smoothie
Black Forest Delight Smoothie
Choc-Cherry Green Smoothie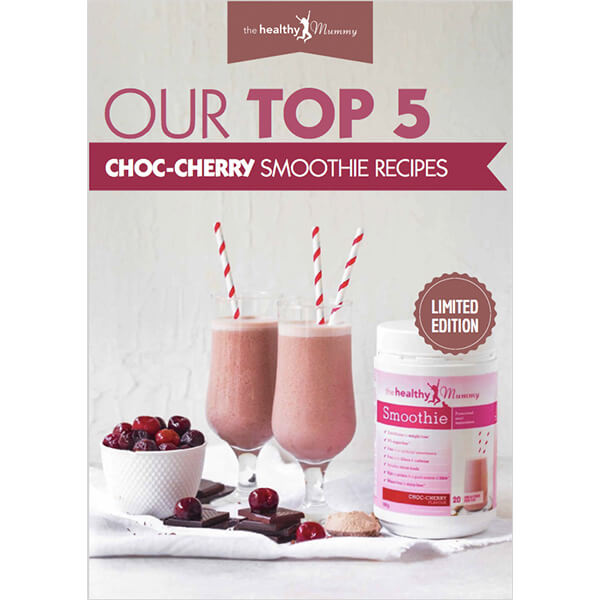 Benefits of the Choc-Cherry Healthy Mummy Smoothie
Contributes to weight loss
97% sugar-free
Free from artificial sweeteners
Free from fillers & caffeine
Includes whole foods
High in protein
A good source of fibre
Wheat free & dairy free
Buy the Choc-Cherry Healthy Mummy Smoothie here: Choc-Cherry Smoothie