Pack includes:
Apple Cider Vinegar Tablets
Choc Caramel Protein Ball Mix
2019 Diary
Energy Boosting Super Greens Supplement
Apple Cider Vinegar Tablets
The Healthy Mummy's NEW Apple Cider Vinegar is a convenient once daily serving of apple cider vinegar. No 'tang' that you get with the liquid version. Our once daily serving provides a tang-free alternative with 120mg of acetic acid per serve.
The once daily tablet is a teeth and taste friendly way to take apple cider vinegar every day.

Why we love it
Contains "The Mother"
Tang-free
Gentle on teeth
Gentle on taste buds


Nutritional Information

60 tablets per pack
How to enjoy
Take once daily before a meal
Choc Caramel Protein Ball Mix in Detail
Choc-Caramel Protein Ball Mix
The NEW Healthy Mummy Choc-Caramel Protein Ball Mix is super easy to make and they taste delicious! 
Our NEW Choc-Caramel Protein Ball Mix is an all-natural and delicious ball with whole food ingredients for a morning buzz, a late afternoon fix or a healthy snack.
Specifically designed for busy mums, The Healthy Mummy's protein balls are easy-to-make with no baking required. With 3g of protein per ball, wholegrain ingredients, whey protein, coconut flour and cacao nibs, they're a delicious treat that'll help you through the day, the healthy way.
All-natural. Nutritious. Delicious. Fun. Honest.
What makes them so great?
Specifically formulated for BUSY MUMS

Safe for use whilst BREASTFEEDING

No nasties.  Free from artificial flavours or colours

Delicious Choc-caramel flavour

Whole food ingredients

3g of protein per ball*

Makes 15 balls*

Compact and easy to carry, for mums on the run

Enjoy as a morning boost, a late afternoon fix or a healthy snack

No blender required
No baking required – these balls are ready in 7 easy steps!
Nutritional Information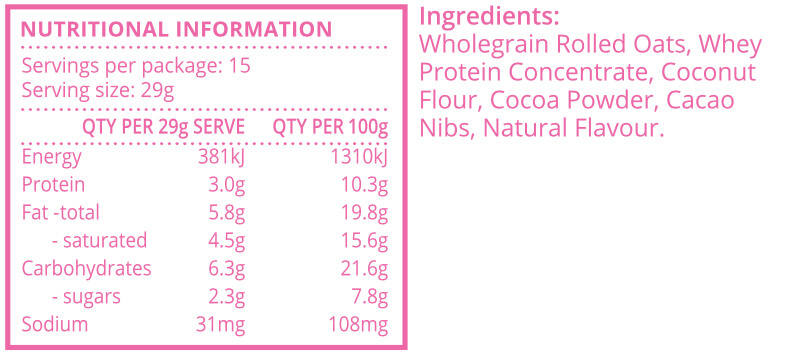 How to make
You will need:
Choc Caramel Protein Ball Mix
3 tbsp Rice Malt Syrup
3 tbsp Coconut Oil
2/3 cup boiling water
Method:
Step 1: Pour mixture into a large bowl
Step 2: Heat rice malt syrup and coconut oil in microwave until bubbling.
Step 3: Add rice malt syrup and coconut oil to the mixture and stir through evenly
Step 4: Add 1 cup of boiling water to the mixture and stir well
Step 5: All mix to stand and cool for 15 minutes
Step 6: Roll 1 tablespoon of mixture into a ball and roll in desiccated coconut until well covered.
Step 7: Place balls in an airtight container and refrigerate until ready to eat
Prep time: 20 minutes. No baking required.
Nutritionist Reviews
Elisha Danine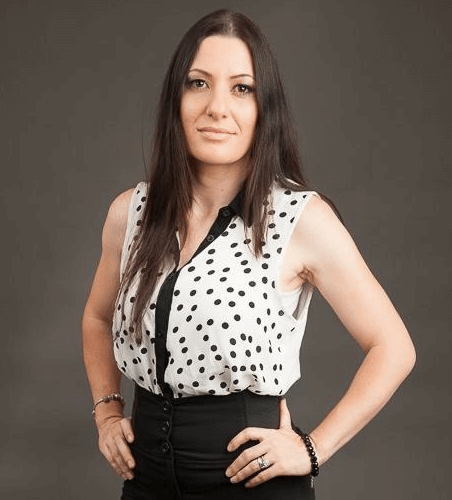 Bachelor of Health Science (Complementary Medicine) 
"No bake mixes are extremely easy to use and so handy for any mum or mum to be!
I love the simplistic list of ingredients and the fact that there is no added sugar. It makes it easier to control what
you eat and what your kids are eating.
The flavours work really well together and it helps to prevent naughty snacking. It's a great product that I would recommend to anyone wanting to eat healthy."
Cheree Sheldon
Advanced diplomas of western herbal medicine, nutritional medicine and naturopathy.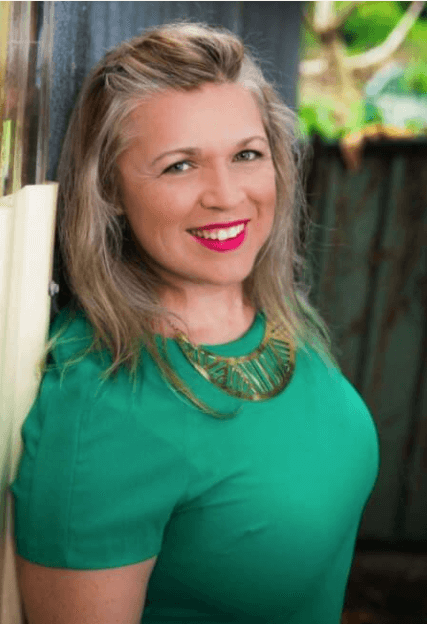 "Don't you just love a no-bake snack! There's something really satisfying about making food from scratch, but sometimes, there's just no time (or energy) to start from the beginning. The new Healthy Mummy Protein Balls takes the hassle out of home made snacks, its all measured out and ready to go. You just add in a few things that are probably in your healthy eating pantry. It is so easy to whip up, it's super convenient and it just makes eating healthy that much easier.
The balls are quite low in sugar, but are a really satisfying sweet snack. There's no preservatives, fillers and fake colours, its made from real food ingredients, so it definitely ticks the box for a healthy mummy snack!
Another bonus, is the oats make it a fuel that is slow release, so there's
no big burst of energy followed by a slump, but instead, they make you feel like you have a steady supply of energy.
The balls are a healthy, handy snack."
FAQ'S
Are the Choc-Caramel Protein Balls gluten free?
No. The certified organic oats are not gluten free.
Can children eat the Choc-Caramel Protein Balls?
Yes they can. These should be consumed only as a treat once or twice a week.
Can I use agave syrup instead of rice malt syrup?
Yes, however the amount you use may need to be altered slightly.
For more FAQ's on the Choc Caramel Protein Ball Mix please click here
Energy Boosting Super Greens
Specifically designed for busy mums, the Healthy Mummy Energy Boosting SUPER GREENS Powder vitamin supplement is here to help boost your energy and support your immune system.
The power-packed powder contains over 37 whole food ingredients in an easily digestible & nutritional formula, combining real food sources to deliver a powerful blend of nutrients to help give tired mums the energy they need. They're also safe for use in breastfeeding.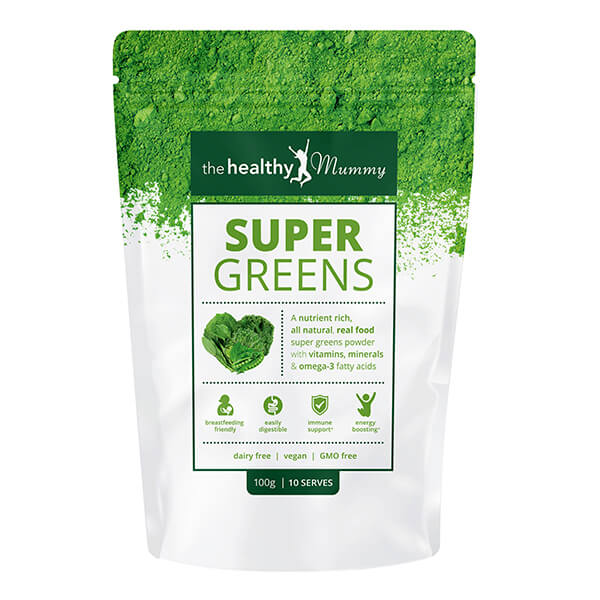 Healthy Mummy Super Greens powder is the culmination of extensive research and development. The combination of natural ingredients is designed to provide a range of vitamins, minerals and phytonutrients. These include Spirulina, Flaxseed, Pea Protein, Organic Barley Grass, Chlorella, Chia, Goji Berry, Kale, Spinach, Mushroom Powder and Dandelion to name but a few.
To protect the nutrients in our premium quality ingredients, the foil packaging has been designed to withstand heat.
A vegan-friendly product. Free from dairy and preservatives.
The Energy Boosting Super Greens have no ingredients that contain gluten, but national tests need to be done to place Gluten Free on the label.
Learn more about the benefits of Super Greens here
Healthy Mummy Super Greens contains:
More IRON than 12 cups of Spinach!
The Vitamin C equivalent of 1.4 kilograms of Oranges!
56 x more Vitamin B12 than a beef steak!
the calcium equivalent to one litre of milk.
AND it TASTES delicious!!
What makes Super Greens different?
It's safe for use in breastfeeding
The unique blend of ingredients has been designed to help boost energy in tired mums
It contains over 37 quality superfood ingredients. It contains probiotics, vitamins, minerals, antioxidants, essential fatty acids and fibre.

It contains alkaline superfoods rich in nutrients designed specifically for busy mums

It's great tasting with a slight cranberry taste and tastes good enough to be drunk with water.
How to use the Super Greens?
Add 10g to a glass of water daily or add it to your daily Healthy Mummy Smoothie
10g per serve.
Ingredients and Nutritional Information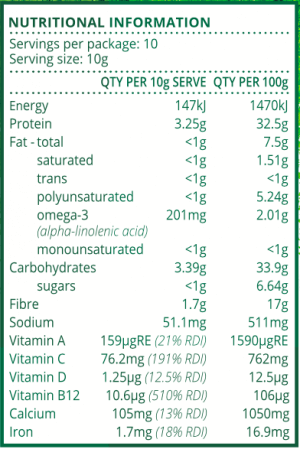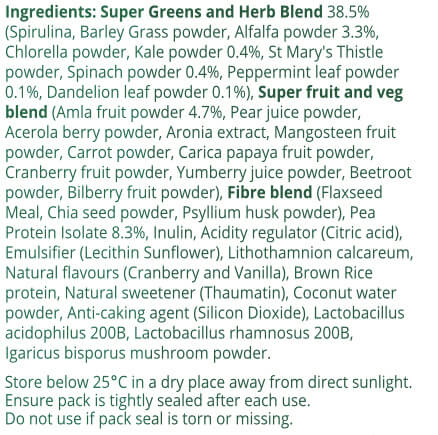 2019 Diary
The Healthy Mummy 2019 Diary has everything you need to make sure that 2019 is your healthiest and happiest year yet!
The diary is beautifully designed with a hardcover and rose gold detail. We have listened to your feedback on last years diary, you asked for more space for writing notes so we have provided more note space! The cover is a stunning watercolour print as chosen by you, The Healthy Mummy community and is our most compact diary yet (no ring binder!).
The 2019 diary features weekly and monthly planners with loads of inspiration to keep you going. With our 2019 goal planner there is no excuses not to plan, plot and follow through with your goals. The diary provides key information on public and school holidays as well as tips for a healthy and balanced lifestyle in 2019.
What's inside?
Constant motivation
Tips for a healthy 2019
Healthy Mummy recipes
2019 Goals – including your weight loss goals
Weekly spreads with space for notes and weekly inspirational quotes
Monthly spreads with space for notes
Inspirational quote pages
Important events
Bucket list
2019 Reflections
Public and school holidays for Australia and New Zealand
Dimensions: 186 x 236 mm