Everything you need to stretch it out and regain your energy 
The Active Energy Pack includes:
Healthy Mummy Yoga Mat
Healthy Mummy Activewear pants
Energy Boosting Super Greens
Grab yours today.
Healthy Mummy Yoga Mat
The Healthy Mummy yoga mat is the perfect workout mat for yoga, Pilates and stretching.
It is durable, lightweight and provides great cushioning for your knees, hips, joints, and spine during your workout.
Size:
Length – 180cm
Width – 61cm
Depth – .5cm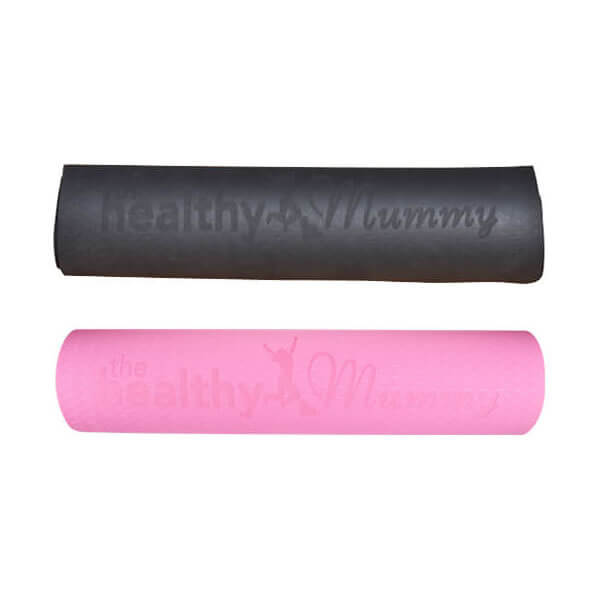 Energy Boosting Super Greens
Specifically designed for busy mums, the Healthy Mummy SUPER GREENS supplement is here to help boost your energy and support your immune system.
The power-packed powder contains over 37 whole food ingredients in an easily digestible & nutritional formula, combining real food sources to deliver a powerful blend of nutrients to give tired mums the energy they need.
They're also safe for use in breastfeeding and free from preservatives.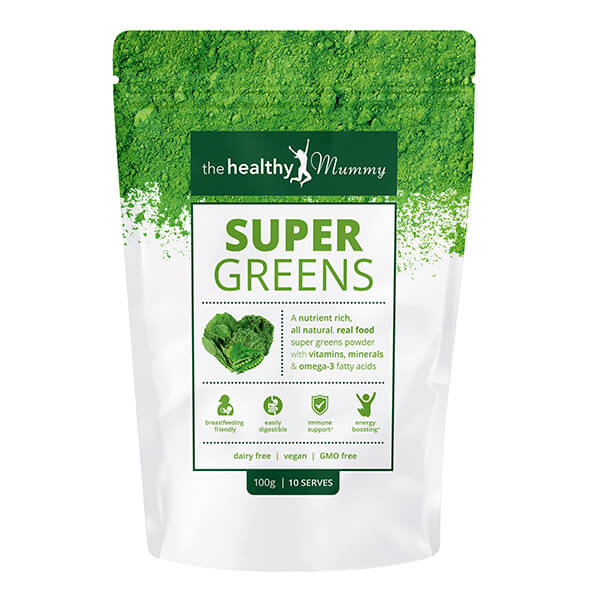 Healthy Mummy Super Greens powder is the culmination of extensive research and development. The combination of natural ingredients are designed to provide a range of vitamins, minerals and phytonutrients. These include Spirulina, Flaxseed, Pea Protein, Organic Barley Grass, Chlorella, Chia, Goji Berry, Kale, Spinach, Mushroom Powder and Dandelion to name but a few.
Learn more about the benefits of Super Greens here
Healthy Mummy Super Greens contains:
More IRON than 12 cups of Spinach!
The Vitamin C equivalent of 1.4 kilograms of Oranges!
56 x more Vitamin B12 than a beef steak!
The calcium equivalent to one litre of milk.
AND it TASTES delicious!!
What makes Super Greens different?
It's safe for use in breastfeeding
The unique blend of ingredients has been designed to help boost energy in tired mums
It contains over 37 quality superfood ingredients. It contains probiotics, vitamins, minerals, antioxidants, essential fatty acids and fibre.

It contains alkaline superfoods rich in nutrients designed specifically for busy mums

It's great tasting with a slight cranberry taste and tastes good enough to be drunk with water.
How to use the Super Greens?
Add 10g to a glass of water daily or add it to your daily Healthy Mummy Smoothie
Ingredients and Nutritional Information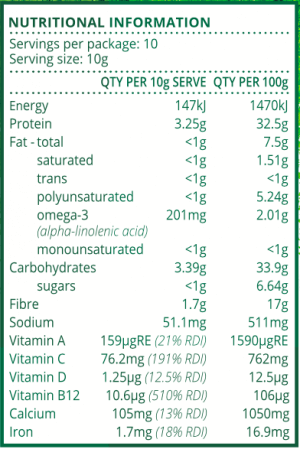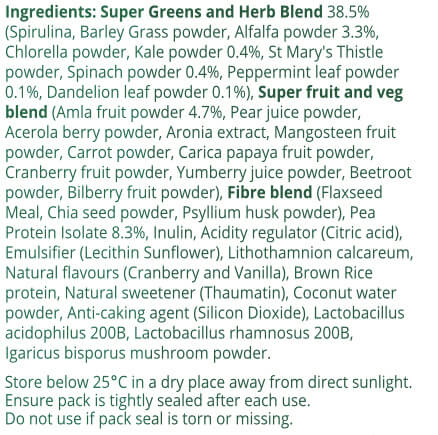 Full Length Exercise Leggings in Detail
You voted for exercise leggings and here they are! We are SO excited to launch our BRAND NEW Healthy Mummy Full-Length Exercise Leggings.  
The Healthy Mummy full-length exercise leggings are designed for active Mums and come in size 8 to 22.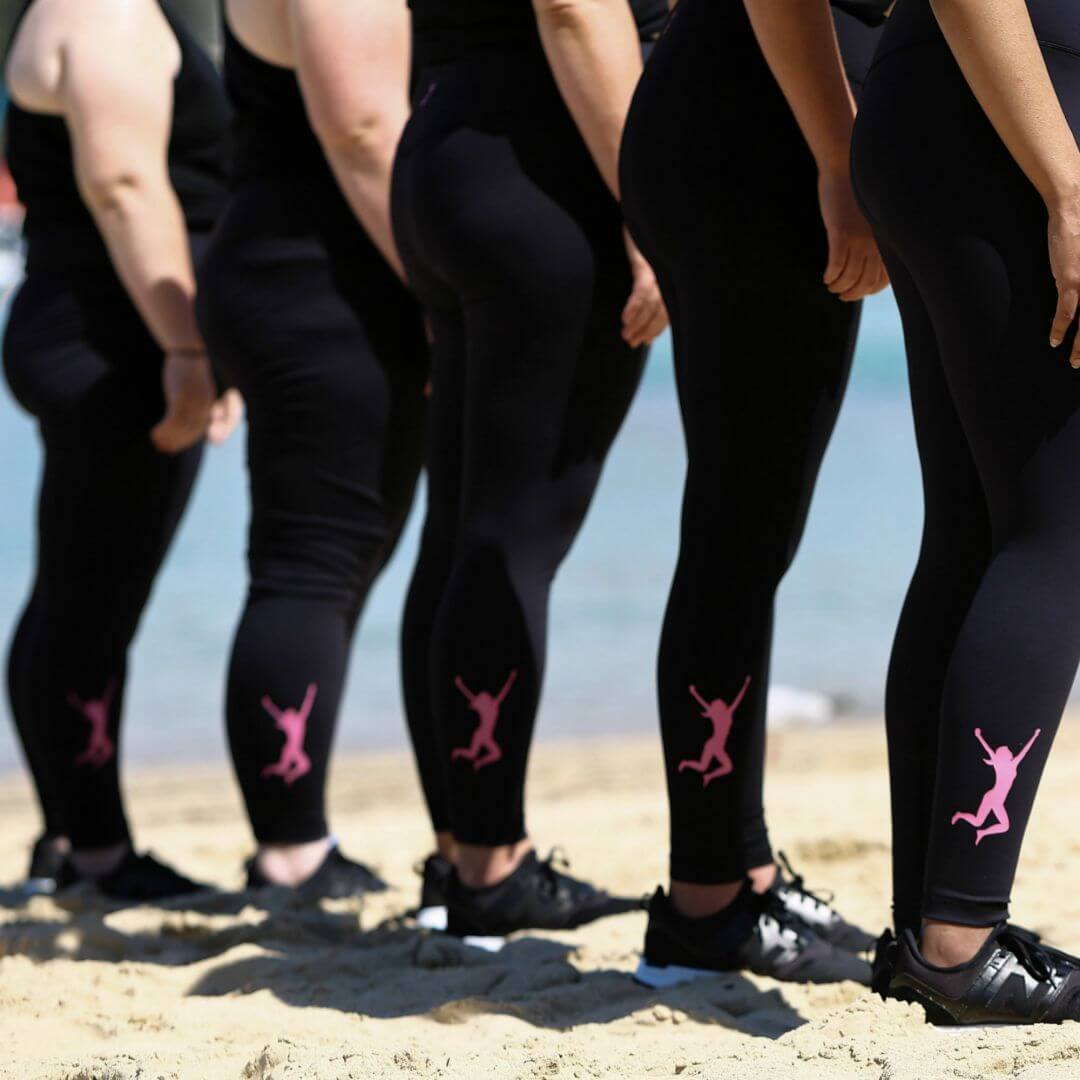 USER FEEDBACK
Rochelle O'Connor one of the REAL MUM models who tested the Active Wear says:
"OMGOSH LADIES THIS IS SO EXCITING!!!I LOVE how soft, comfortable- yet SUPPORTIVE these leggings are!!!
To give you a rough idea, they will hold you tight- but not so tight that you're uncomfortable.They DON'T ROLL DOWN. THEY DO STAY BLACK. THEY ABSORB ALL THE SWEAT. The fabric is QUALITY, you can definitely tell the difference!!!
THEY ARE SQUAT PROOF- no matter how low I go. Honestly I LOVE THEM!!! And I am confident you will too!!!
P.S. I used to work at a Brazilian Activewear Store in Parramatta called Activ8, I'm extremely picky when it comes to activewear, and I am IN LOVE with these!!!
GET YOURS BEFORE ALL THE SIZES GO!!!AND THEY ARE TRUE TO SIZE!!! No second guessing thank goodness "
Made from high-quality materials they are completely squat proof and super comfortable! With our jumping mummy logo on the right ankle and also on the band in the centre back.
Available in a wide range of sizes – from size 8 to size 22!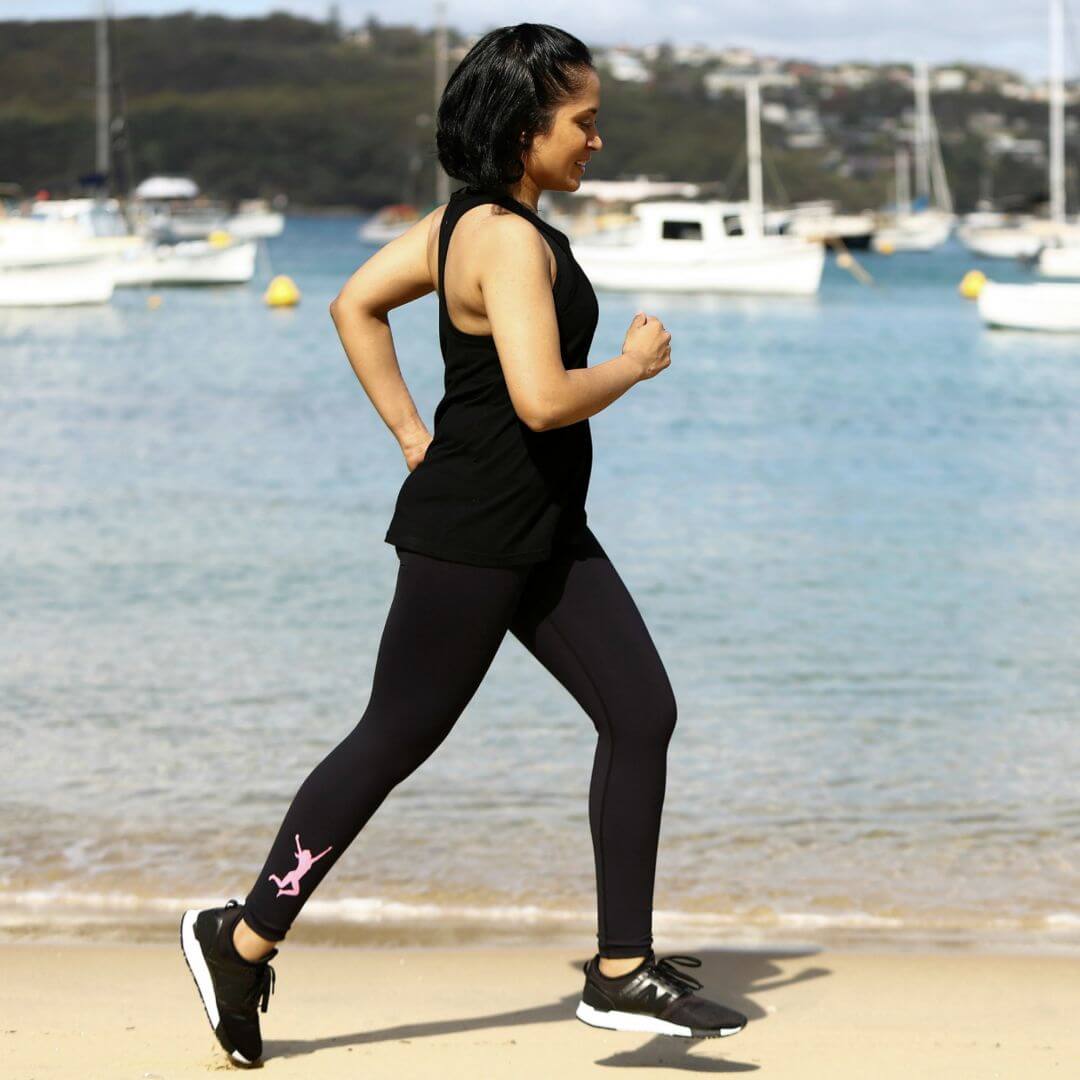 They are High quality and made of 87% Nylon, 13% Elastane
Stretchy & supportive
Breathable
Sweat-Wicking
Squat proof and blackout material
High waist design to provide support and comfort while working out 'Squat proof
Optional drawcord allows for the perfect fit
A handy pocket to keep your cash, keys or other small items
Size 8-22