Our Philosophy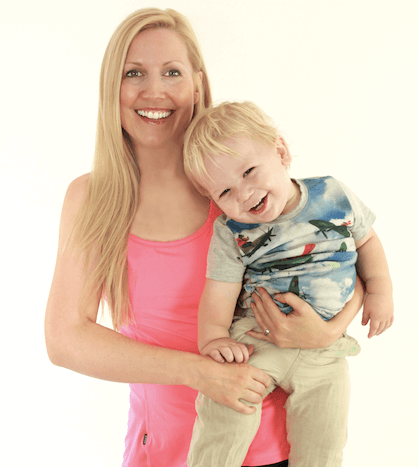 As we all know there are lots and lots of companies out there trying to sell you weight loss programs and it can be confusing.
Some cut out food groups, some advocate very low calorie intake and some are short term fixes or fad diets that see you lose weight in the short term but are just not healthy to do and others just don't work at all and cost you lots of your money.
And of course, many are not safe or practical to do when breastfeeding. We have also ensured that ours are safe in breastfeeding.
The Healthy Mummy is different as it has been created especially for busy mums who want to lose weight but also with the short term and long term health of the mum being a primary consideration when creating the plans.
The plans are simple and easy to follow and have been created for the time poor and busy mum to be as healthy as possible.
We are absolutely not here to put pressure on mums to lose weight. We instead offer support, advice, plans and products to help mums lose weight when they are 100% physically and emotionally ready to do so – which could be a few months post birth or a few years.
Everyone is an individual and we treat them as such.Our philosophy is that of excellent nutrition and safe weight loss and not trying to lose all of the weight in a really short period of time. If you are breastfeeding still then losing the baby weight needs to be done very slowly and carefully and when you have stopped breastfeeding we believe in continuing to treat your body with respect and not assaulting it with harsh diet, starvation and excessive exercise plans.
We also use our own range of products on the plans called The Healthy Mummy which was created by leading nutritionists to be an excellent source of nutrition for mums and to be safe in breastfeeding.
It is also worth noting that toxins are stored in fat so when we lose weight the toxins that were stored in the fat seep out into our blood so if you lose weight very quickly those toxins rush into the body in a concentrated form and can make us sick – this is especially dangerous when still breast feeding as the baby will also ingest this high toxic concentration through the breast milk.
Whereas if weight loss is steady and not dramatic then the toxins are released slower and the body can dispose of them safely.
Every body is different and the way you lose weight will be unique but our programs aim to help you lose approximately 500g – 1 kilo a week – so if you have 12 kilos to lose then we recommend that a safe time to lose this weight will be approximately 12 – 20 weeks.
Some people will do it faster than this and once you start the program you will find your own weight loss pace and what your body responds to best.
Through our site you will have our team of nutritionists and post pregnancy personal trainers giving you advice and showing you exercises – plus you will have the whole Lose Baby Weight team here to support you every step of the way and every day you will see new content and recipes to help you achieve your goals.
We are an email or phone call away and have a large community on Facebook where you can be inspired by other mums too and gain daily support.To learn more about our plans and how they work please click here
To see results of mums who have taken our program click here – Mums losebabyweight plan results
---
Q1.What is The Healthy Mummy Range?
It is a health and weight loss range of products that we had created to help mums get healthy and lose weight. We have a variety of products and plans to use in the range so no matter what your preference or budget you will find a plan to suit you.
We have meal plans, online challenges, exercise DVD's, recipe books, healthy meal replacement smoothies and lots more. You can see how the plans work here
The Healthy Mummy meal replacement smoothie  in the range was created by leading nutritionists and dieticians to ensure it is a healthy alternative to most shakes commonly found on the market today.
It took over 12 months of research, development and testing to have the smoothie created and we also worked with the Monash University to ensure it was for breastfeeding mums. You can read the nutritionist reviews here and compare it to other brands here. The smoothie is designed to help mums lose weight, gain energy and feel healthy and because they only take 2 minutes to make they are perfect for the busy, time poor and tired mum. You can read about the smoothie and it's ingredients here
Q2.How does the Healthy Mummy Smoothie work?
The smoothie has over 24 nutrients in, is high fibre, high protein and low sugar and can be used as your breakfast and/or lunch time smoothie.
We suggest adding in fruit and milk to your smoothie and blending in a blender. As the smoothie is packed full of nutrients and key ingredients it fills you up, nourishes your body, gives you energy and helps you feel satisfied.
Because your body is being nourished with nutrients your whole body will start to function better – and this includes your metabolism which helps weight loss. You will also feel a lot more energetic as your cells in your body are being given everything they need to work better.You will also feel fuller for longer which means less craving junk food and overeating.
Plus they taste delicious and are thick smoothies – so you don't feel like you are 'drinking' a watery shake which is pretty unappetising.
Q3.What is Lose Baby Weight
We are a business and website that has been set up to help mums lose any pregnancy weight in a safe and healthy way (so far mums have lost over 2 Million kgs on the plans and you can see lots of the results here).
We do not tell mums when they should lose weight or put any pressure on mums to do so.Weight loss is a personal subject and for some mums they do not wish to think about losing any weight they gained in pregnancy for over 12-24 months after having their baby whilst others are ready a couple of months after their baby's birth.
The smoothie plans can be incorporated into the 28 Day Plan or done on their own – the choice is up to you but we offer maximum flexibility to help it fit into your life
Q4.How do the Smoothie plans work
The plans are designed for the busy mum and a typical day on the plans are:
Breakfast – a Healthy Mummy Smoothie or a breakfast from the 28 Day Plan
Mid morning snack – one of the snacks from the website snack suggestions or a snack from the 28 Day Plan
Lunch – a Healthy Mummy Smoothie or a breakfast from the 28 Day Plan
Mid afternoon snack – one of the snacks from the website snack suggestions or a snack from the 28 Day Plan
Dinner – one of the recipes from the website recipe suggestions or a meal from the 28 Day Plan
After dinner snacks – one of the snacks from the website snack suggestions or a snack from the 28 Day Plan
Fluids – try to drink 2 litres of water a day
Exercise – Either follow the daily exercise on the 28 Day Plan or try and go for a 30 – 45 minute walk every day and get exercise at home tips from the website
We also suggest that breastfeeding mums have a extra snacks during the day and do not allow themselves to go hungry as we burn more calories when breastfeeding so need to eat more
Q5.Can I use the plans and products when breastfeeding?
Yes you can. We have formulated the plans and products to be completely safe for breastfeeding mums. Provided weight loss is done in a safe and healthy way – without using drastic measures – losing weight when breastfeeding can be done. Our Healthy Mummy products have been formulated to be beneficial to breastfeeding mums (they contain flaxseed, pumpkin seed and fenugreek) and the 28 Day Plan is packed full of foods to help a mums supply too.
Q6.What if I am not breastfeeding – will they still work?
Absolutely! The Healthy Mummy products are weight loss and health products and will help all women lose weight and feel great regardless of whether you are breastfeeding or not. They are weight loss meal replacement products and we ensured that they were were safe for use in breastfeeding as many breastfeeding mums are restricted with what they can do/take.
Q7. Why are they better/different to other products?
They are the only product on the market specifically formulated for mums. They are lower in sugar and higher in fibre than any other product and are also high in protein. They only use non genetically modified products. They are free from dairy and wheat and have extra ingredients like flaxseed and pumpkin seed to support a mums nutrition needs and health.
They contain no weight loss accelerants, no caffeine and no chemicals. They are also safe for breastfeeding mums and are at a very competitive price of $2.50 per serve. Our website also helps support and motivate your weight loss with our free members area, daily tips, daily blogs and over 1000 recipes.