How the plans work

The aim of the Healthy Mummy product range & Lose Baby Weight plans is to help mums lose weight in a safe and healthy way.
We create monthly meal & exercise plans designed to fit into the life of a busy mum plus have whole food & natural meal replacement smoothies you can choose to use on our plans to make meal times even easier. You can see why our smoothies are different to others here
The plans focus on helping mums lose weight no matter if your child is a small baby or is a teenager. Our plans are also safe for breastfeeding mums.
Our key focus is a healthy and balanced diet – not a fad or short term weight loss.
We help ordinary every day mums get EXTRAORDINARY results with 9/10 mums recommending our products to their friends and mums losing over 1,000,000kg on our plans
We also have an enormous support network of mums to help and support you every day. You are not on your own on your weight loss journey and there are tens of thousands of mums – just like you – who you can talk to every day in our private group for support – as well as our fantastic customer support team
And if you are pregnant, you can also see our sister site The Healthy Mummy for a pregnancy healthy eating and exercise range here
You can buy any products in our shop here – plus you can use code OFFER for a 10% discount
Shop Now
Get help finding the right plan
Recommended by 9/10 mums
Don't just take our word for it, read hundreds of reviews on Facebook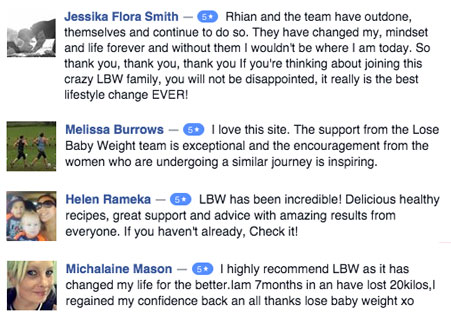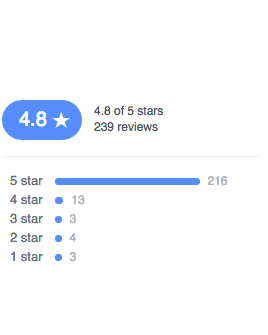 See the results from mums on our plans
* Results or situations may vary from person to person and results cannot be guaranteed
About the plans
All plans, products and programs have been created by our team of experienced nutritionists and post natal exercise specialists.
Our plans are also regularly recommended by Dr's, midwives and nutritionists and the focus is on safe, healthy and enjoyable weight loss.
There is no pressure, no rapid weight loss, no diet pills and no unhealthy methods. This also ensures the weight stays off as you learn a healthy lifestyle and lose weight in a steady and safe way.
We also do not put any pressure on mums to lose weight – it is when the time is right for you. You can read more here on this plus information on when it is safe to start losing weight post baby.
You can buy any products in our shop here – plus you can use code OFFER for a 10% discount
Frequently Asked Questions
"The 28 Day Challenge has been created in conjunction with the best nutritionists, postnatal exercise physiologists, midwives, and most importantly, mums! This is a tailored, safe, affordable program that can easily fit into any mum's busy routine"
"Finally a realistic, achievable and affordable weight loss program for busy Mums. The Word Of Mouth Club just love the work that the Healthy Mummy team do. We highly recommend the 28 Day Weight Loss Challenge as a safe and healthy way to get back in shape and feel fantastic!"
"The 28 Day Challenge is MADE for busy mums like us! You will get 28 days of meal plans, 350 recipes and daily exercise plans WITH videos!"
"Affordable and achievable for busy mums who'd love the support of a positive community and want to get healthy. It works - I have done it myself! The program is safe and based on great principles. It also caters for breastfeeding mothers."
"The 28 Day Challenge has been created just for mums!"
"Join an army of mums working towards a healthier, lighter and more energetic life."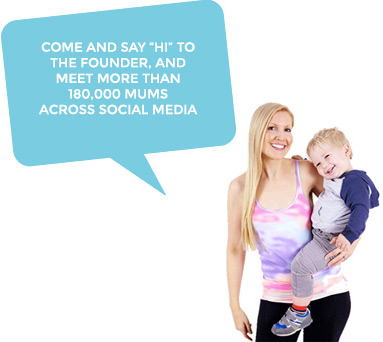 Your Order Will Be Dispatched Tomorrow*
* Orders dispatched next working day