Plank to Push Up
Starting Position
Kneeling on the floor place your elbows and forearms on a mat or towel in front of you. Now engage your core by tucking our belly button in towards your spine and start to walk your feet backwards to form a plank position (if you don't feel comfortable being supported by your feet rest on your knees)
Execution
Keeping a strong neutral spine (no sagging) start to straighten your right arm so that you are raised on the right side of your body. Now do the same with your left arm to form a full push up position. Now place your right arm back into it's starting position on elbow and forearm followed by your left arm. You will now be back into the starting position and ready to repeat. Keeping your core engaged and focusing on good technique through your shoulders and back is very important when performing this exercise.
Important Stretch
Upon completing this exercise it's important to perform a Child Pose for 10 seconds to stretch out your back following the stress put on it during the Plank hold.
Benefits
Core and upper body strengthening
Special Considerations
*If you have abdominal muscle separation avoid this exercise and instead perform wall push-ups.
Starting Position Kneeling on the floor place your elbows and forearms on a mat or towel in front of you. Now engage your core by tucking our belly button in towards your spine and start to walk your feet backwards …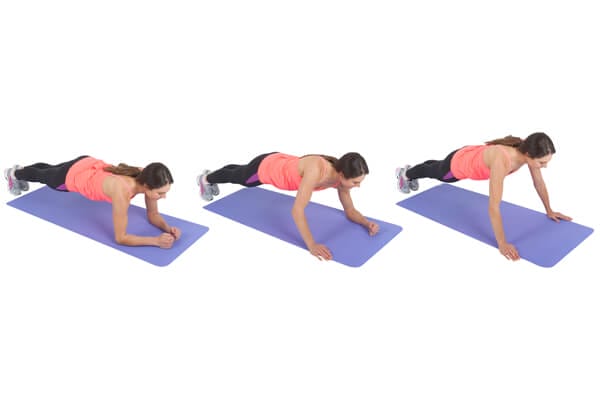 Next Post
Starting Position Assume a hands and knees position making sure your knees are directly underneath your hips and lengthen your arms beyond your head. Execution Slowly lower your glutes (bum) back onto your legs while keeping your hands still. Stretch …
Read it now
You may also be interested in
Latest Articles:
---
Results from mums
* Results or situations may vary from person to person and results cannot be guaranteed
Get our smoothies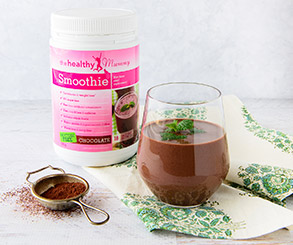 96% Sugar Free+
100% FRUCTOSE FREE
Frequently Asked Questions