Lunge into Overhead Press
Starting Position
Standing with your feet together and holding light weights in each hand, raise your elbows up to form 90 degree angles positioning the weights next to your head. Now engage your core by tucking your belly button in towards your spine and prepare to lunge forwards.
Execution
Begin by lunging forwards with one leg, keeping your back straight and elbows positioned at 90 degrees beside your head. As your front knee reaches a point no greater than a 90 degree angle to your hips start to return back to a standing position by straightening your leading front leg. At this point  simultaneously lift your rear leg forwards to a waist high marching position so that you're balancing on one leg. As you do this press your arms up towards the ceiling hold for 2 seconds before returning back to the start position to repeat.
Benefits
Leg strengthening, shoulder strengthening, balance and co-ordination
Modifications
If you have performed multiple leg exercises over past few days are don't feel confident about performing this exercise due to sore or tired legs, you can simply modify the exercise by only working your arms in the overhead press position to still achieve a great upper body workout.
Starting Position Standing with your feet together and holding light weights in each hand, raise your elbows up to form 90 degree angles positioning the weights next to your head. Now engage your core by tucking your belly button in …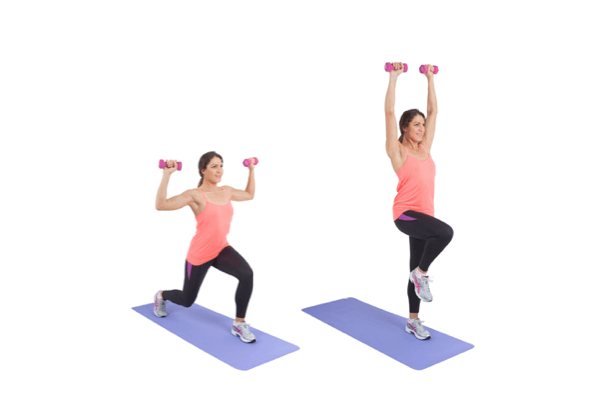 Next Post
Starting Position Kneeling on the floor place your elbows and forearms on a mat or towel in front of you. Now engage your core by tucking your belly button in towards your spine and start to walk your feet backwards …
Read it now
You may also be interested in
Latest Articles:
---
Results from mums
* Results or situations may vary from person to person and results cannot be guaranteed
Get our smoothies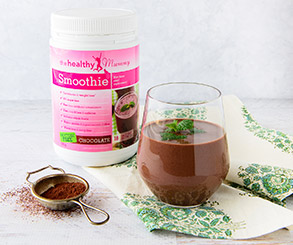 96% Sugar Free+
100% FRUCTOSE FREE
Frequently Asked Questions